Adansonia digitata- Baobab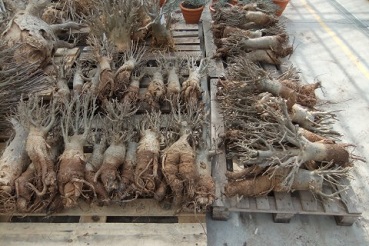 Small baobab with tap roots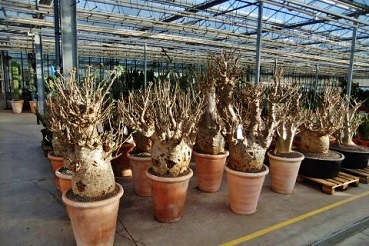 Beautiful baobab planted in terracotta planter
Broad Adenia fruticosa planted in container
Baobab Tree - Adansonia digitata
The Baobab - Adansonia digitata, is named after its discoverer Michel Adanson. Digitata knows the shape of the leaves.
The baobab grows originally in Africa, in the savannah and is therefore not very water-thirsty.
Waterlogging is definitely to be avoided.
The baobab prefers a bright location.
These Adansonia come from Senegal, and are acclimated in Europe under glass.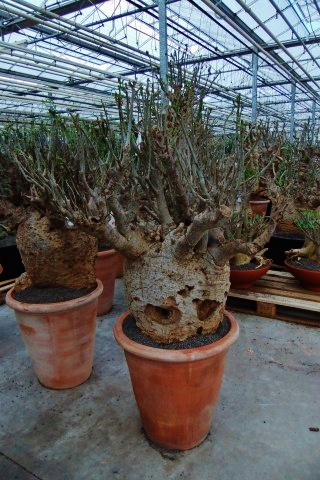 Beautiful baobab tree with foliage
This Adansonia digitata has a nice thick trunk with leafy crown.
Typically the growth is its branches, they rise upwards.
The shape of the leaves are finger-shaped juxtaposed single leaves.
This magnificent specimen is planted in a planter for delivery.
SEND us your plans and sketches and we will advise you immediately on your project.
Contact