Indoorlandscaping ATRIUM - business and private - Europe
Atriums are perfectly closed spaces which are very suitable for planting.
Glass fronts mostly from several sides, sometimes even overhead glazing (skylight) make an atrium the perfect space for a green zone in the building.
Nevertheless, some details and parameters in the greening of atriums are to be considered.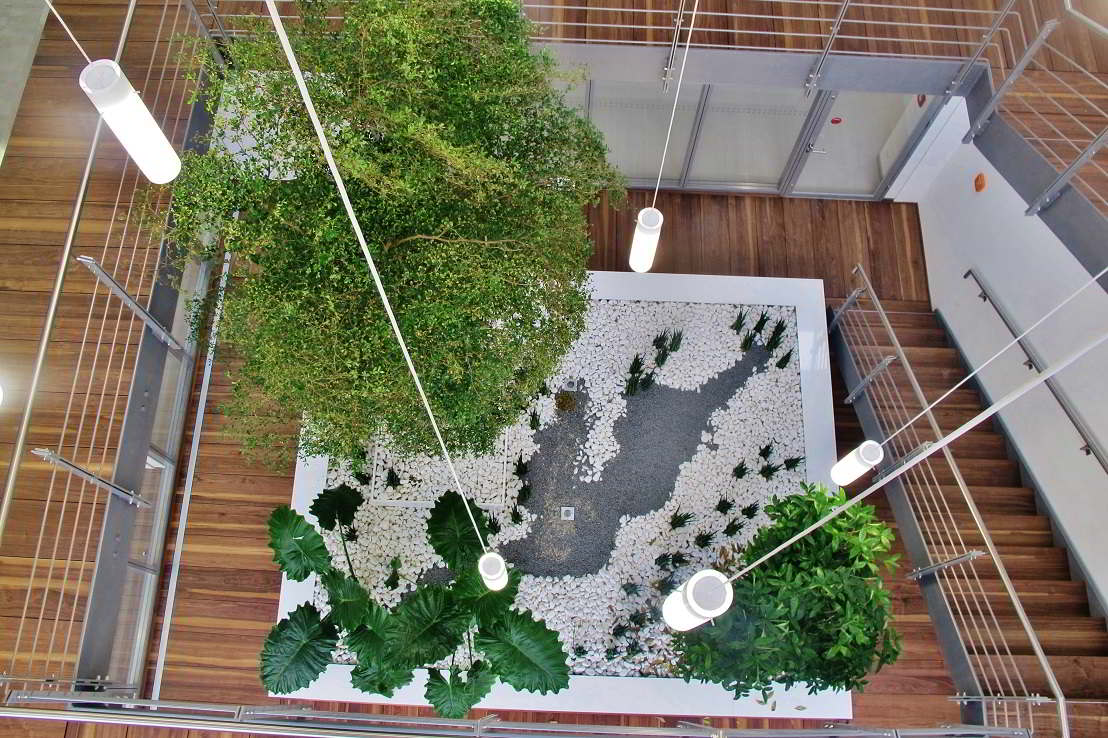 Solitaire tree and plants in the atrium - plan and buy online - including planters

Solitary trees of 4- 12m in the interior
Here as an example Bucida buceras the variety Shady Lady as indoor trees in Magdeburg - Germany.



Large trees are particularly easy to care for if you correctly assess the first parameters before planting and creates the appropriate conditions for the trees and plants.
Bucida buceras, Black olive trees in the atrium - Germany

The private atrium
Increasingly, buildings in the private sector are being planned so large and high that wonderful atriums can be set up here as well.

The selection of tropical tree species, provided there is enough plant-available light, is very large.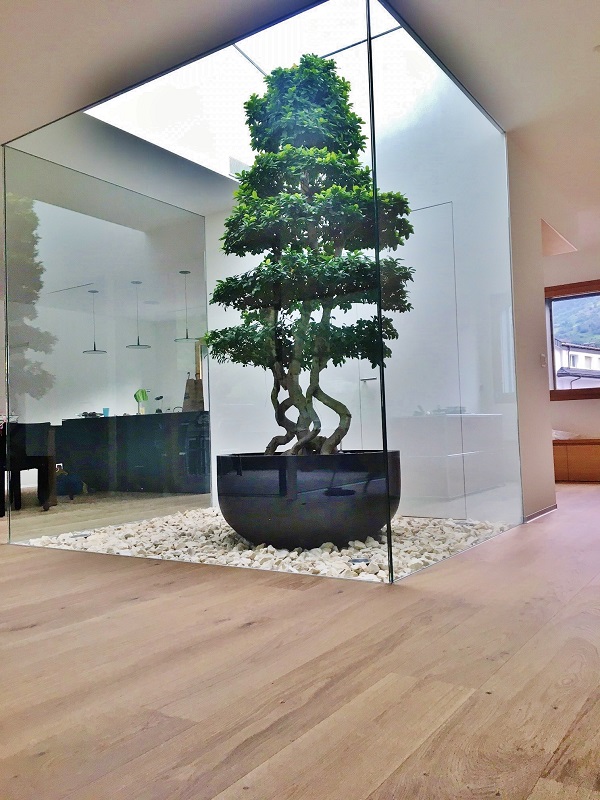 Ficus microcarpa Bonsai Atrium Bern - Switzerland
Ficus microcarpa with nice stems and roots
Tree interior in the atrium

Gorgeous, over years grown Ficus microcarpa with stilt roots in a private atrium like here in Bavaria.
A little bit an eye on it for changings of the plant and a constant contact with us by Botanic International in the handling of care is recommended, but not a condition.
The trees grow relatively easy if they got a good light.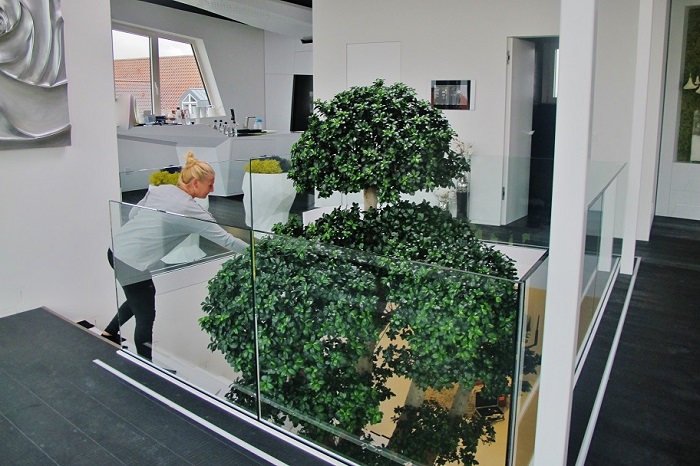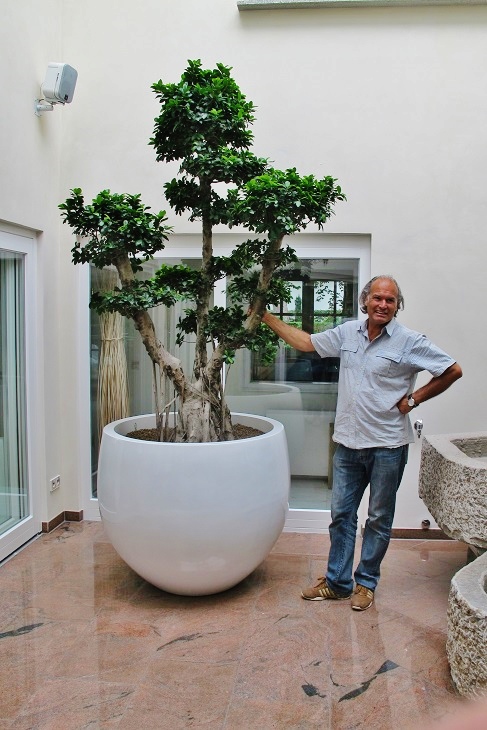 Ficus microcarpa bonsai in the private atrium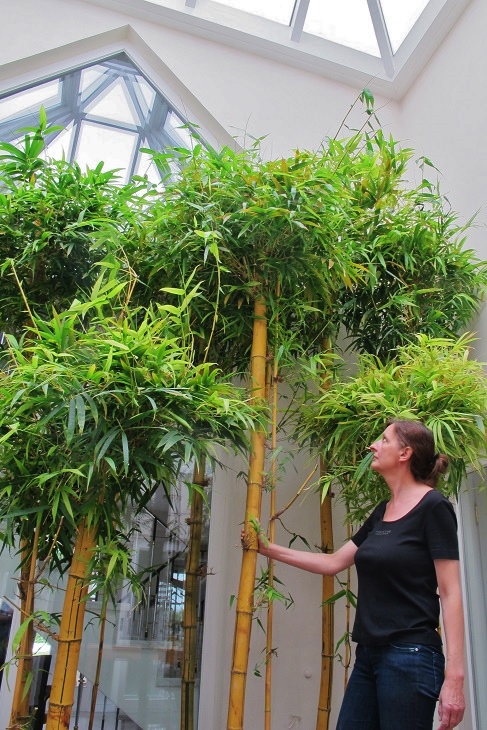 Tropical bamboo forest in the private atrium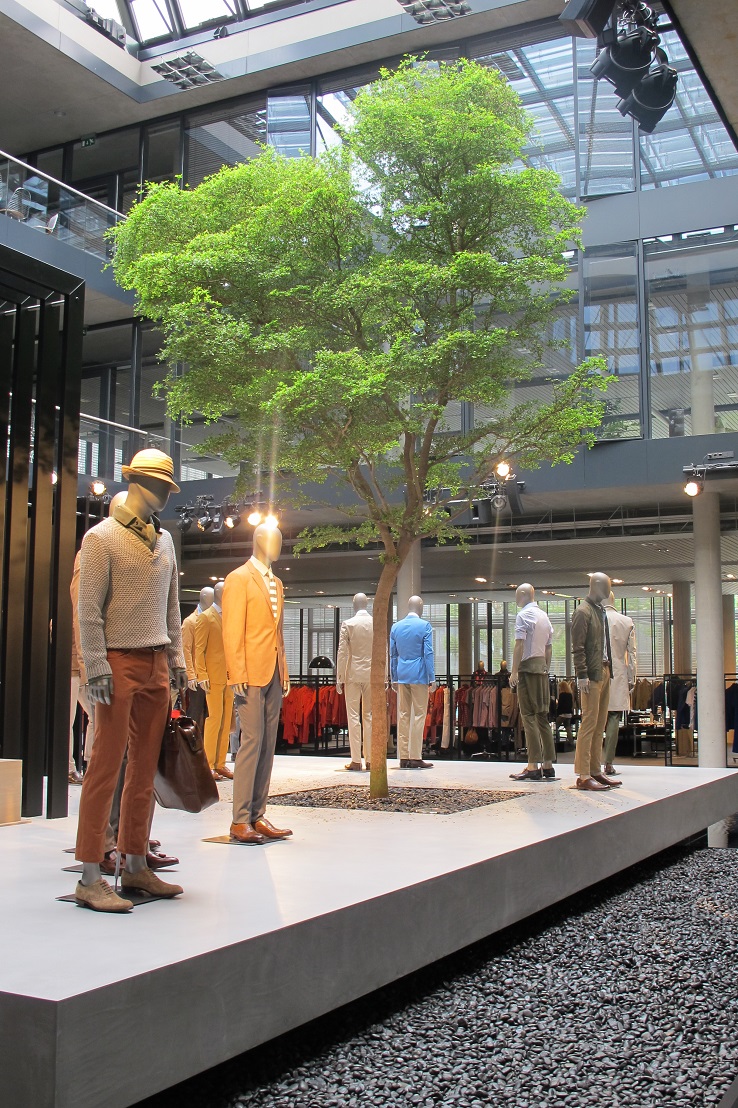 Bucida buceras as a solitary atrium tree in the business of a fashion house
Atrium above open / outdoor possibilities

Atriums can also be open to nature at the top.





Then of course you can only work with hardy plants.





However, it is often possible to plant Mediterranean plants that tolerate a little frost.





Then you get interesting plants such as camellias, palm trees and even cactus species outdoors.



But just in the protection of the buildings!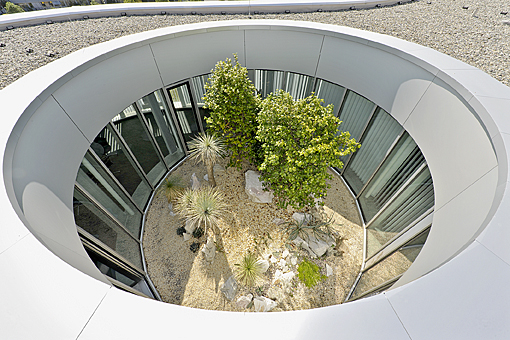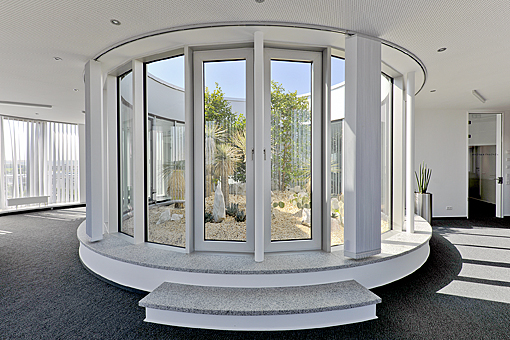 Conference room with a view of the atrium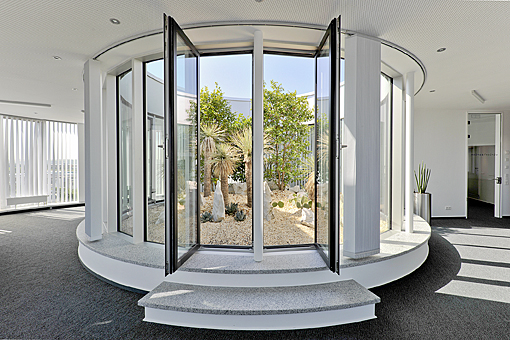 Access to the outside in the atrium of Mediterranean plants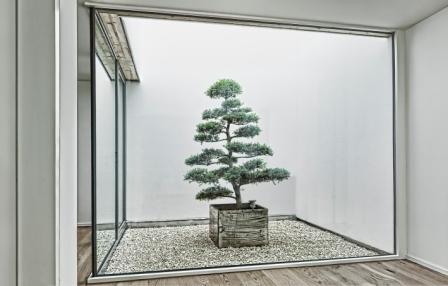 An atrium in Bern - Switzerland - is open at the top and therefore also receives slight frost from above.





So it is clear that here only a garden bonsai from the outdoor works.





Here in the picture an Ilex was used, but also a Pinus or Taxus would be suitable.



Our garden bonsai come directly from Japan and are first fully acclimatised here in Europe before they go on sale.

The time of acclimating can be 1 year or more!

Quality therefore has its price, but they have the security for long life of their dream plants.
SEND us your plans and sketches and we will advise you immediately on your project
Contact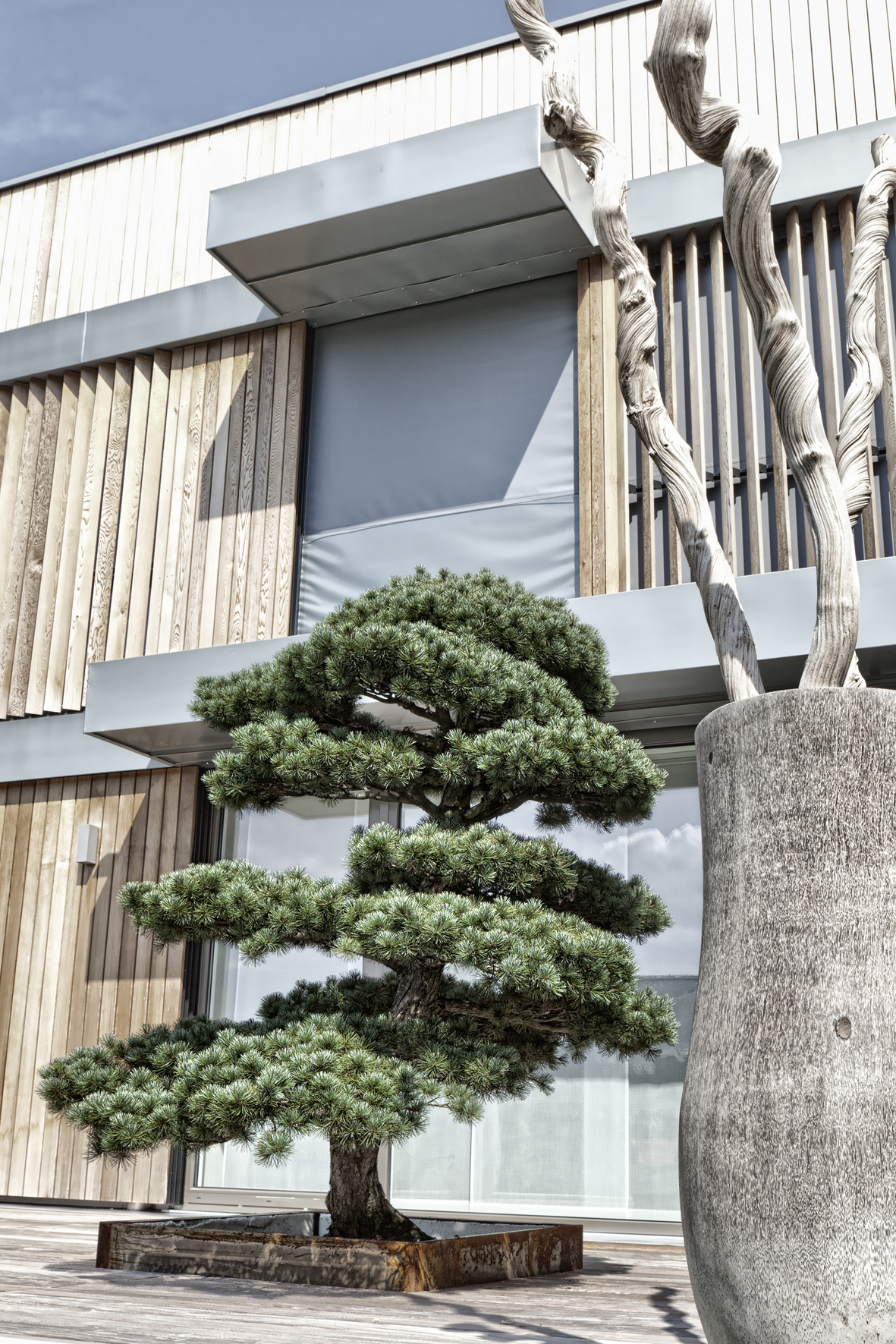 Pinus garden bonsai on an atrium terrace in Bern - Switzerland