Bougainvillea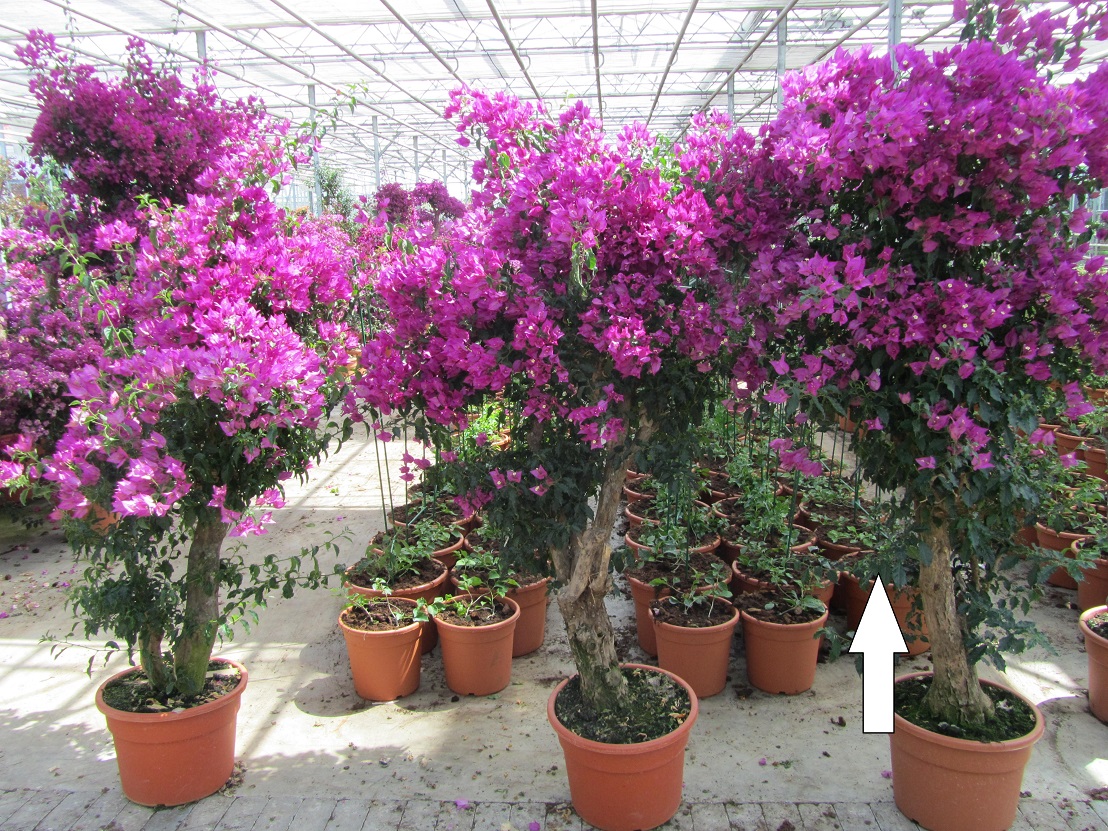 Bougainvillea violett purple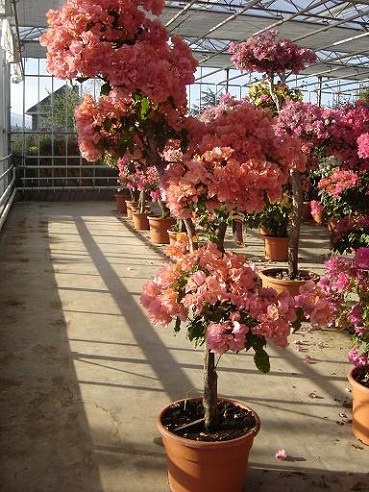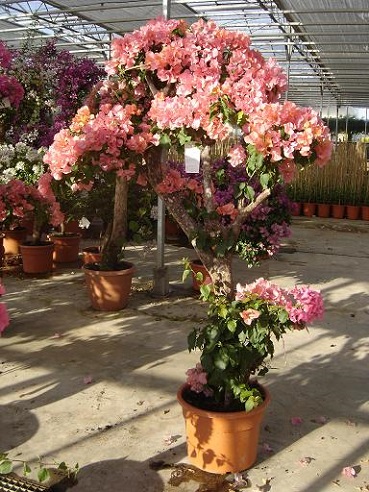 Bougainvillea sanderiana with a beautiful old trunk
Bougainvillea the plant of the south
The Bougainvillea is a summer plant that prefers very sunny locations. It also thrives behind glass and is thus well suited as a winter garden plant.
The Bougainvillea is also excellent as a container plant, but must be wintered in a room not below +5 degrees temperature.
It is therefore a Mediterranean plant growing in the Mediterranean.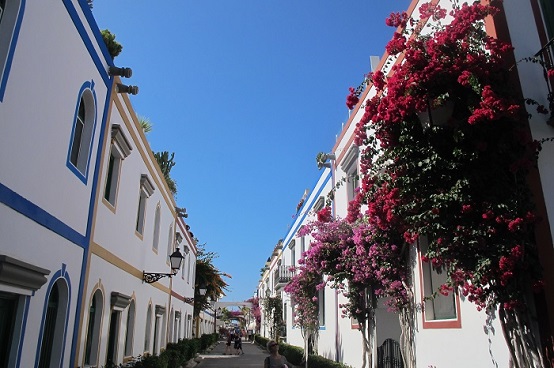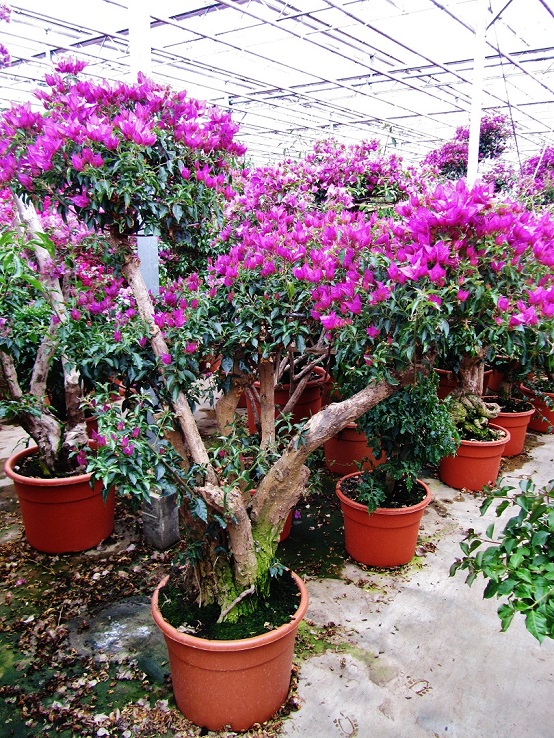 Beautiful bougainvillea with multiple stem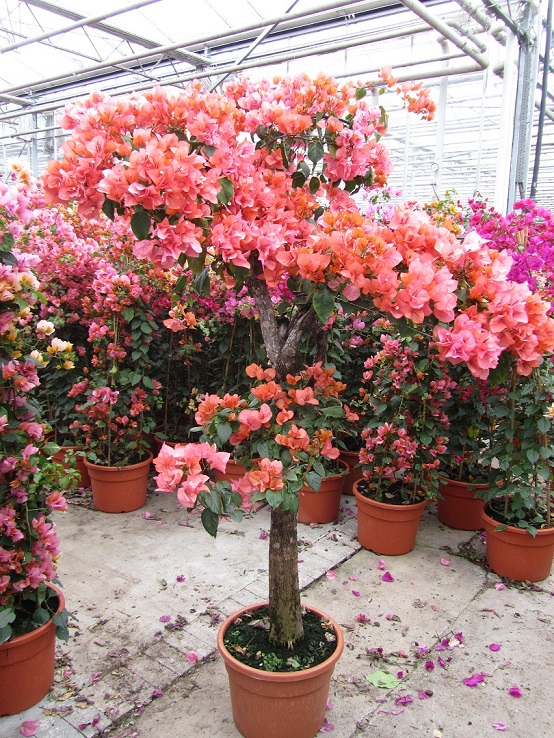 Magnificent flowers in orange tones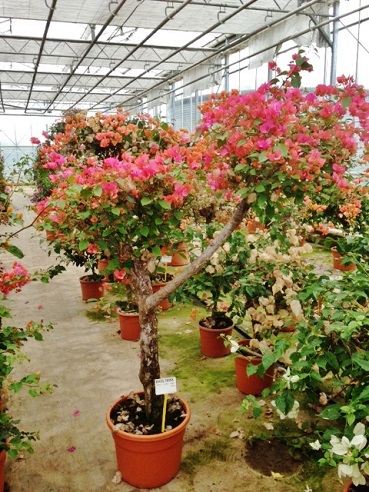 Beautiful plant with outrigger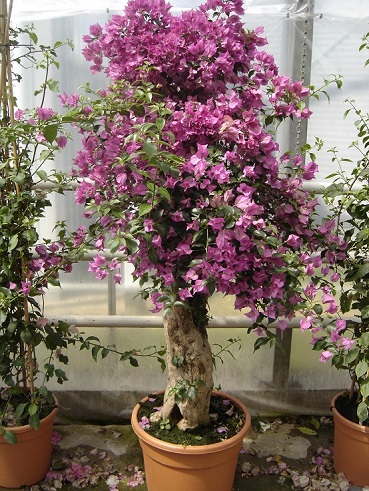 The trunk of this bougainvillea a stunner!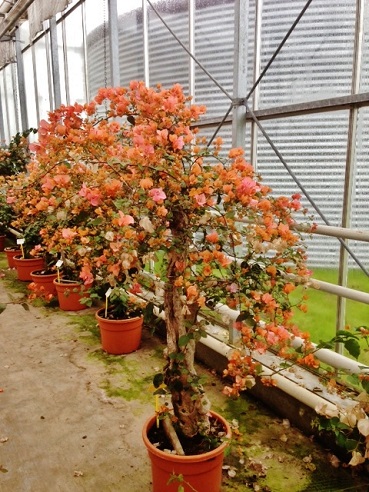 The trunk of this bougainvillea is twisted
Old woody trunks give the plant character
The Bougainvillea is a sun-hungry plant that prefers a bright location.
She is as a container plant
In the summer on the terrace or in the garden, placed on a sunny place, it is a nice eye-catcher.
As winter quarters, it is a dark room was suitable which, however, should not fall below + 5 ° degrees. + 10 ° - 12 ° degrees are optimal.
If the plant is in a winter garden, a slight reduction in temperature is recommended in winter if it is to bloom again in summer.
Waterlogging is to be avoided.
In winter, pruning the plant is recommended.
Fertilize in the spring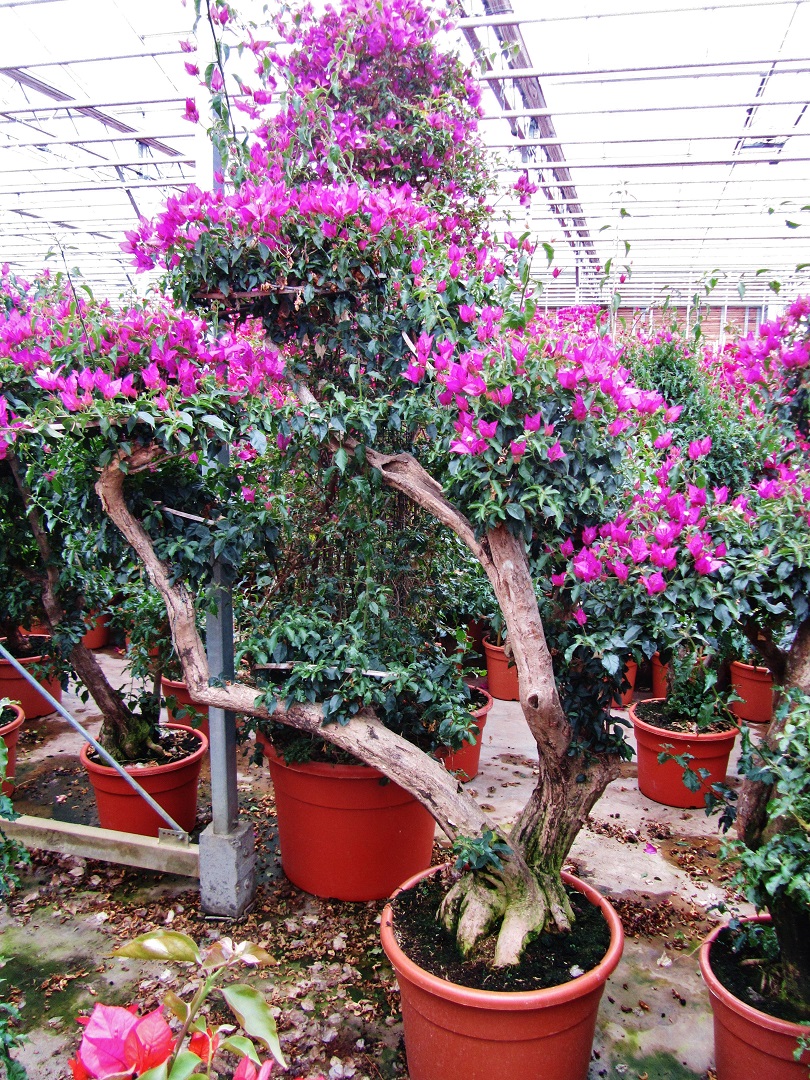 SEND us your plans and sketches, we will gladly advise you on your project.
Contact