The green conservatory and wintergarden
Over 500 green conservatories are our reference!





A distinction is usually between the:



subtropical, Mediterranean conservatory
tropical conservatory



The subtropical winter garden is planted with Mediterranean plants.

For this purpose, the winter garden must be able to experience a temperature decrease between 5 ° and 14 ° C in winter.





Since these temperature reduction meet the fewest conservatories, because it is usually here permanently warm up glass houses, comes here usually only a tropical planting in question. So a tropical conservatory.



Then there are the 2 possibilities of planting:

floor beds / plants in the ground
planters / plants into planters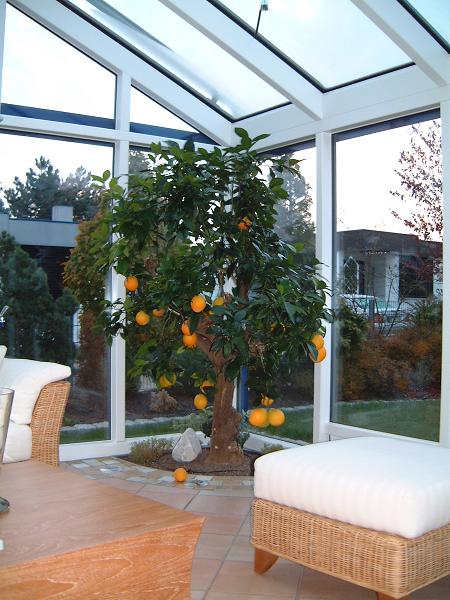 Green oasis in the house
Here is a conservatory permanently warm = tropical conservatory in the middle of the house in a kind of green oasis in the house!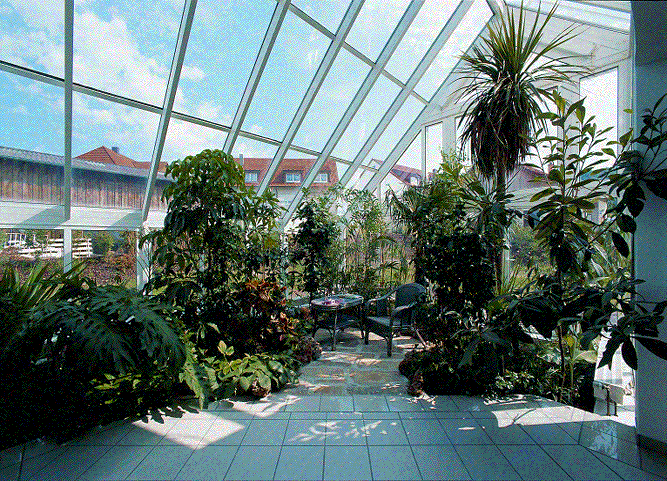 Green oasis in the house winter garden
Olive tree in the permanent warm conservatory
Not necessarily to be recommended, but sometimes possible if all parameters are considered by our recommendations.
In contrast to the cold, subtropical conservatory, where it naturally grows better, it is in the warm winter garden then very caring intensive!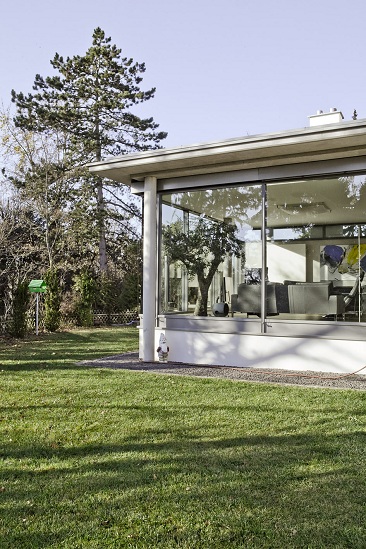 Olive tree in the modern warm conservatory!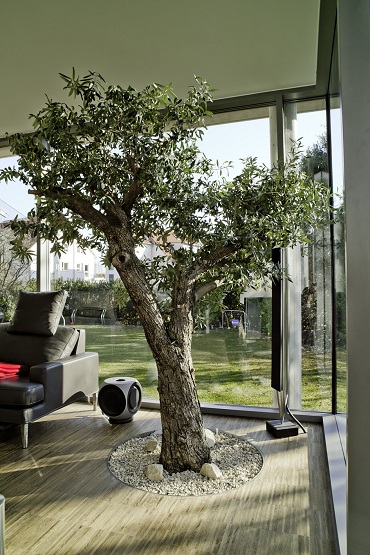 Olive tree near Stuttgart in the warm winter garden
The cold-house conservatory
That does not mean that it is not warm in the glass house.





On the contrary, it is always announced in the sunshine heat that you have to bring down with shading for the residents.



BUT the plants can and should tolerate the cooler temperatures at night in the summer and the cold in the winter between 0-10 ° C, so that these Mediterranean plants can grow healthy and easy care.



Here is an example of a palm - Trachicarpus fortunei - in a conservatory near Stuttgart.

The conservatory is cooled in appropriate times or not technically heated to room temperature, so that this subtropical palm feels very comfortable here.
Olea horizontalis - a very special olive tree
Here in a subtropical winter garden near Karlsruhe
Olea horizontalis - Olive tree in the cold winter garden near Karlsruhe
SEND us your plans and sketches and we will advise you immediately on your project.
Contact
We develop free photo montages to your offers !!
See here in the following example
Image montage in the CAD

Picture montage in the empty conservatory

Ready-planted photo of the conservatory in Bavaria
Conservatory greenery BAVARIA
Photomontage of the winter garden plant already in the CAD of the winter garden planning.

Developed for free with the offer
Photomontage of the plants in the winter garden when the conservatory is completed BEFORE planting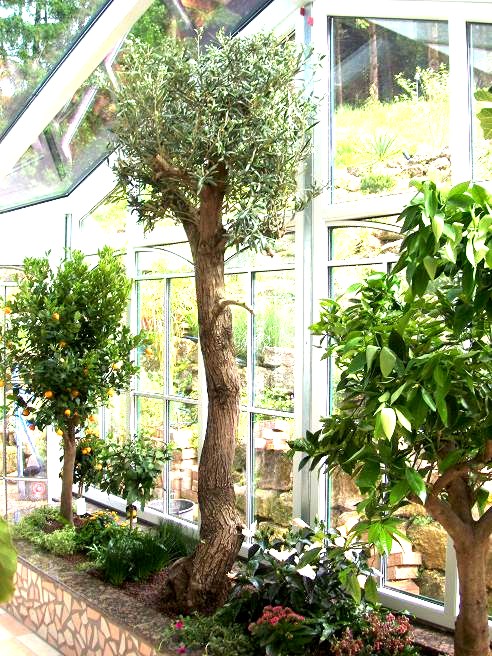 The finally planted conservatory according to plan and photomontages!
THE PROFESSIONAL Book - Green in the conservatory, planned right from the start - only available from us!
This hardcover book contains over 100 photos and images of green conservatories.





In addition, all necessary steps for the execution of correct conservatory data for a perfect planting





You can find more about the textbook here!



There are only a few copies of the book available !!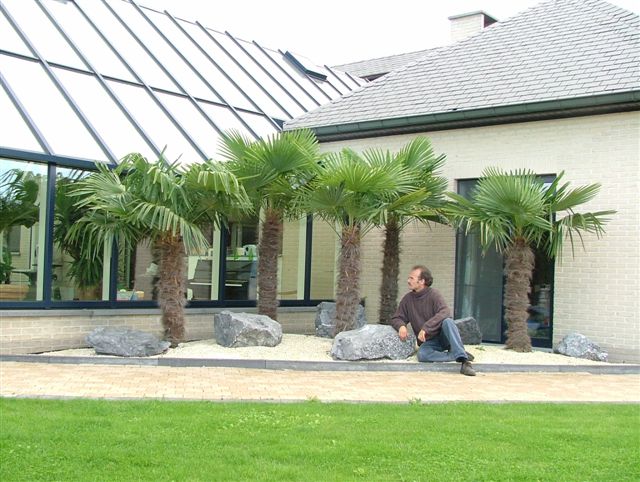 Palm trees protected from the winter garden - The waste heat helps to get through the winter!