Interior greening with tropical plants
We trade all kinds of plants that are currently available in Europe.
Almost all plant sizes from 2 to 12m are available
We deliver to curbside throughout Europe in Thermo truck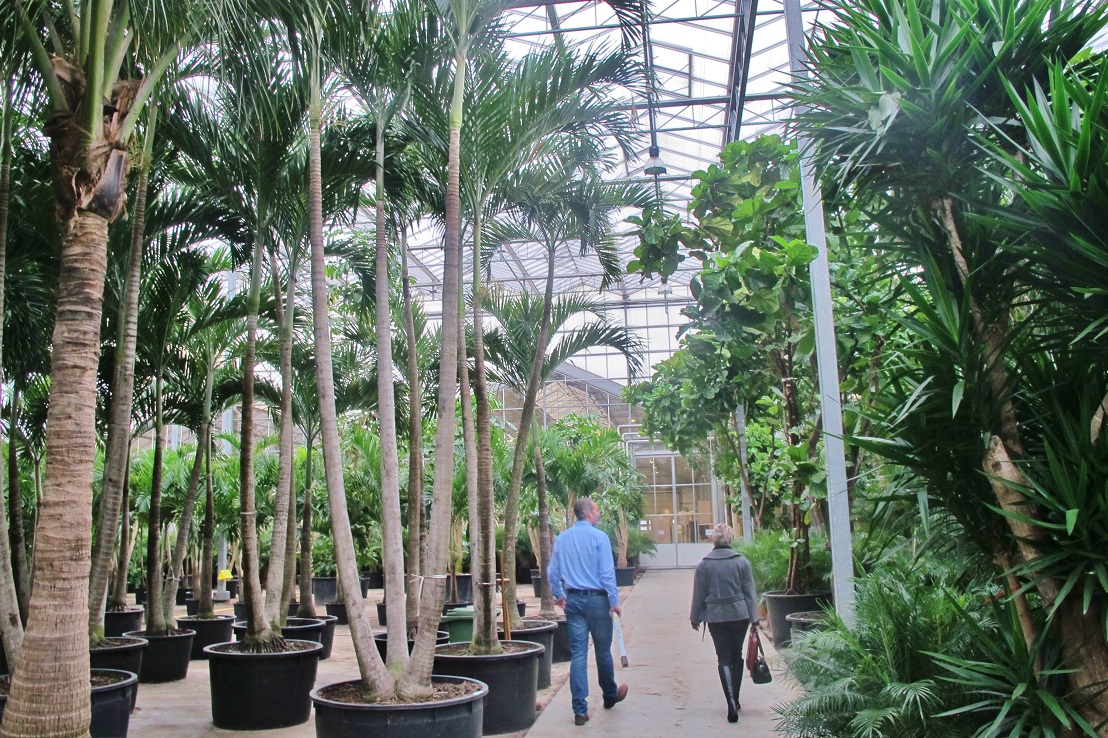 Buy tropical plants in all sizes online - throughout Europe
Bucida Buceras trees
Currently in high demand and very popular
from 350 cm to 900 cm possible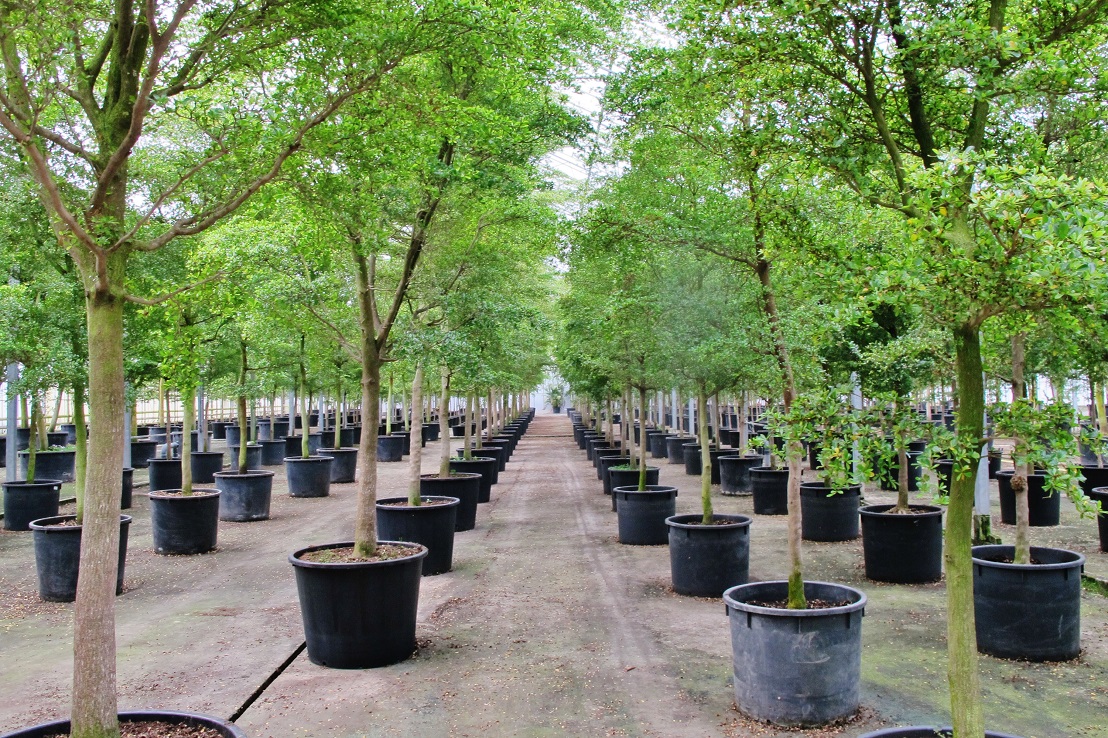 Bucida buceras Glasshouse - All sizes and shapes for your interior greening project
Bucida buceras trees xxl - buy online
Ficus trees
Ficus is available in many types and forms
Many different leaf types, leaf shapes and leaf sizes
Some ficus trees can grow up to over 10 meters
Other than Ficus-Hochstamm with magnificent spherical crowns.
Still others very natural with lots of aerial roots and stilt roots.
Just ask us for their desired trees and forms.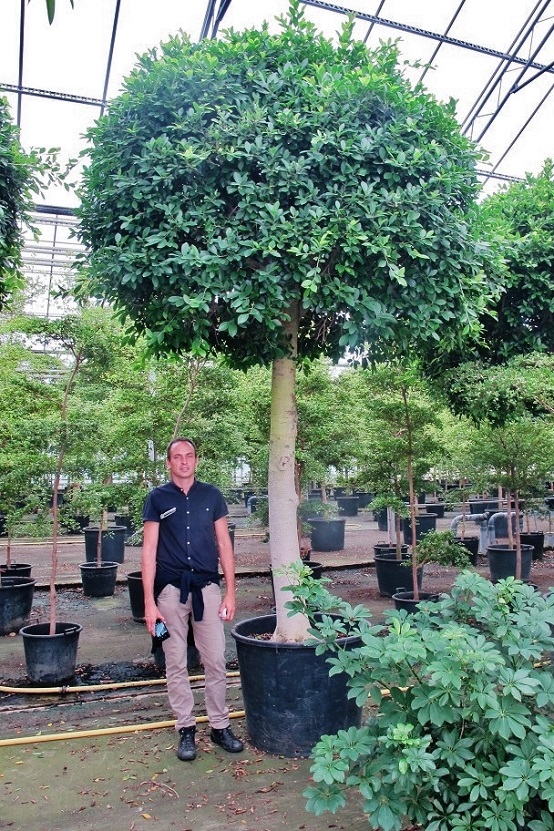 Ficus nitida with beautiful round crown about 5meters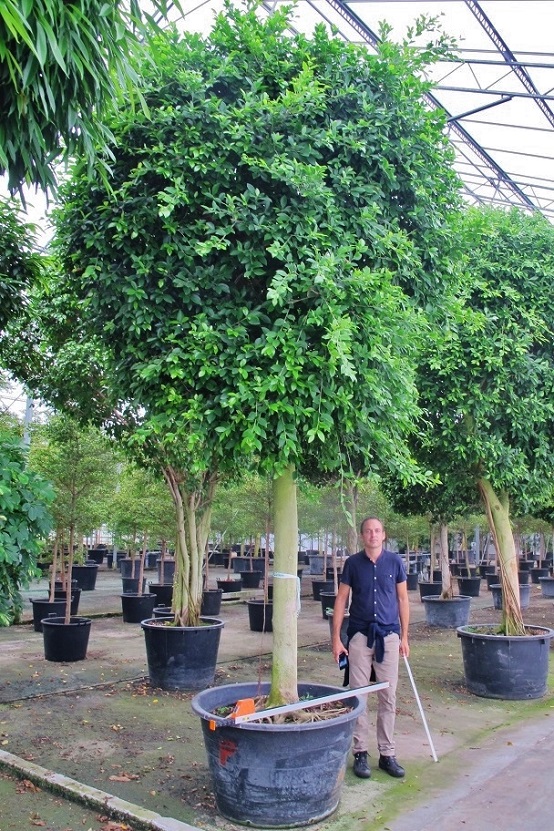 Ficus nitida high trunk to 6meters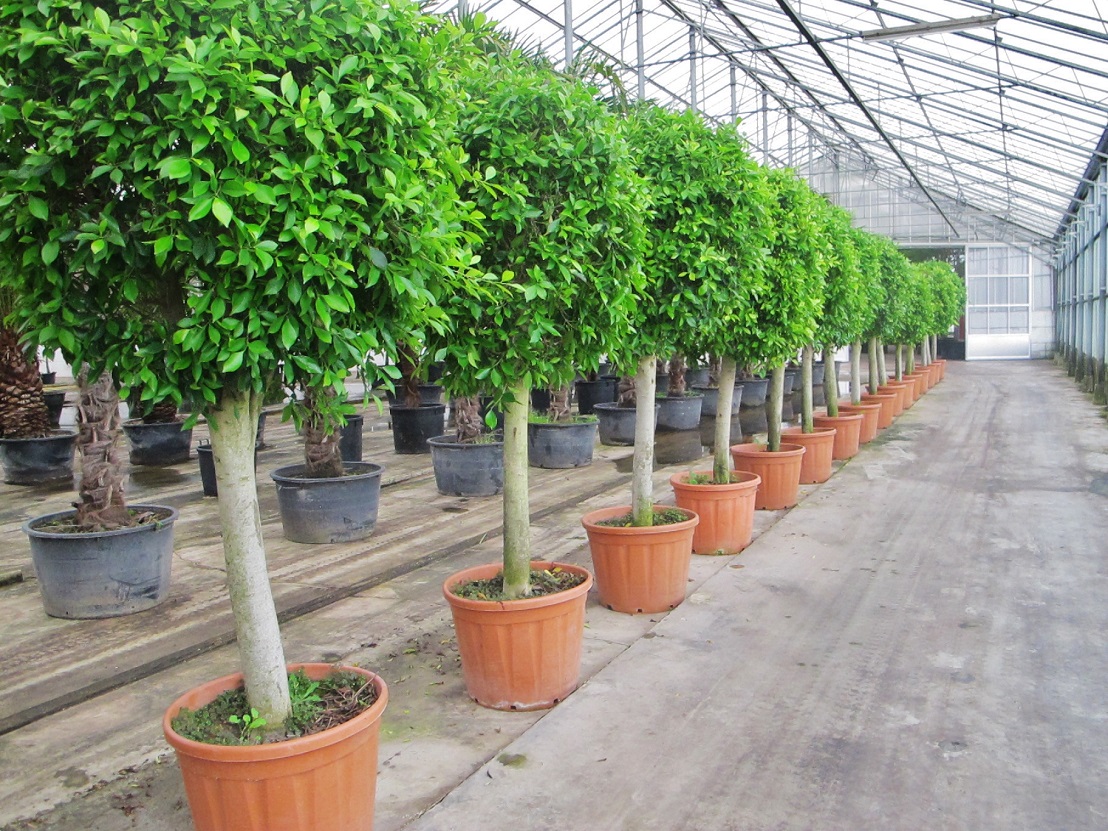 Buy Ficus nitida and Exotica 200-300 cm with beautiful trunks online
Different tree trunks
The trunks of the tropical trees can be smooth, naturally wound with aerial roots or bent in natural form.
Even the crowns can be different.
Crown natural or very compact or light or narrow or wide ... Tell us how you would like it!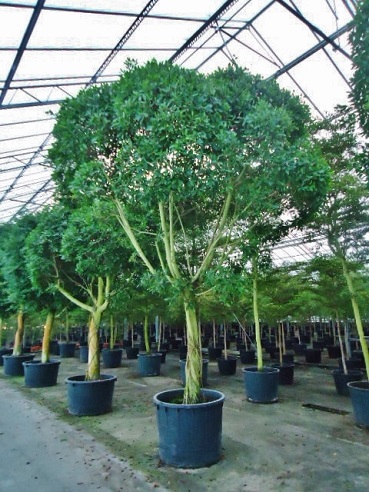 Ficus tree with a super crown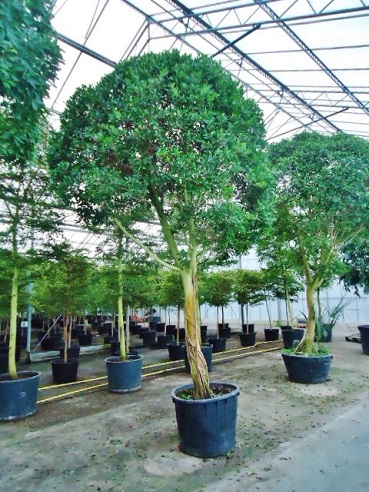 Ficus tree with natural trunk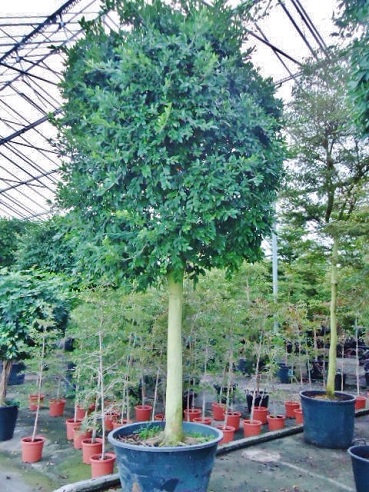 Ficus tree with smooth stem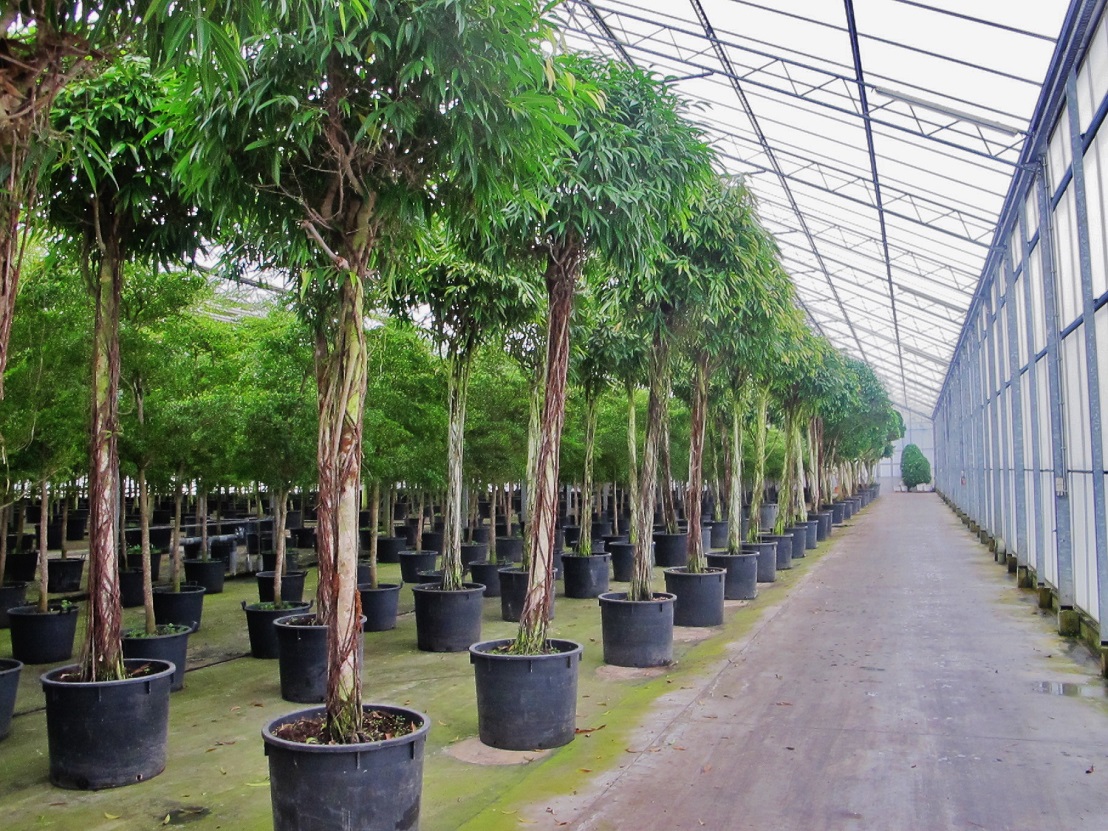 Also Ficus alii or Amstelking are possible as a high trunk
Ficus Amstelking and Alii
Ficus Amstelking and Alii
In different sizes and shapes
Different leaf crowns
Different ficus strains
Trunks bent or straight
Tribes sometimes multiple times
Trunks also surrounded with aerial roots
Ask us what you like
We select the most beautiful Ficus trees for you and offer them including delivery to curbside in Thermotraffic
Ficus Amstelking tree inennraum various sizes buy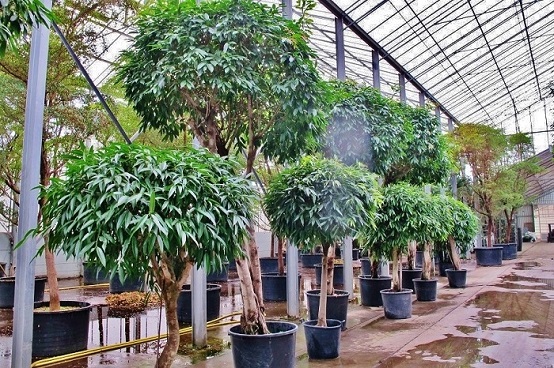 Tropical bamboo
Bamboo in many colors and variations
Sizes from 150 cm to 800 cm
Bambusa vulgaris, Bambusa ventricosa, Bambusa siamensis, Bambusa vitata, Bambusa chungii are most common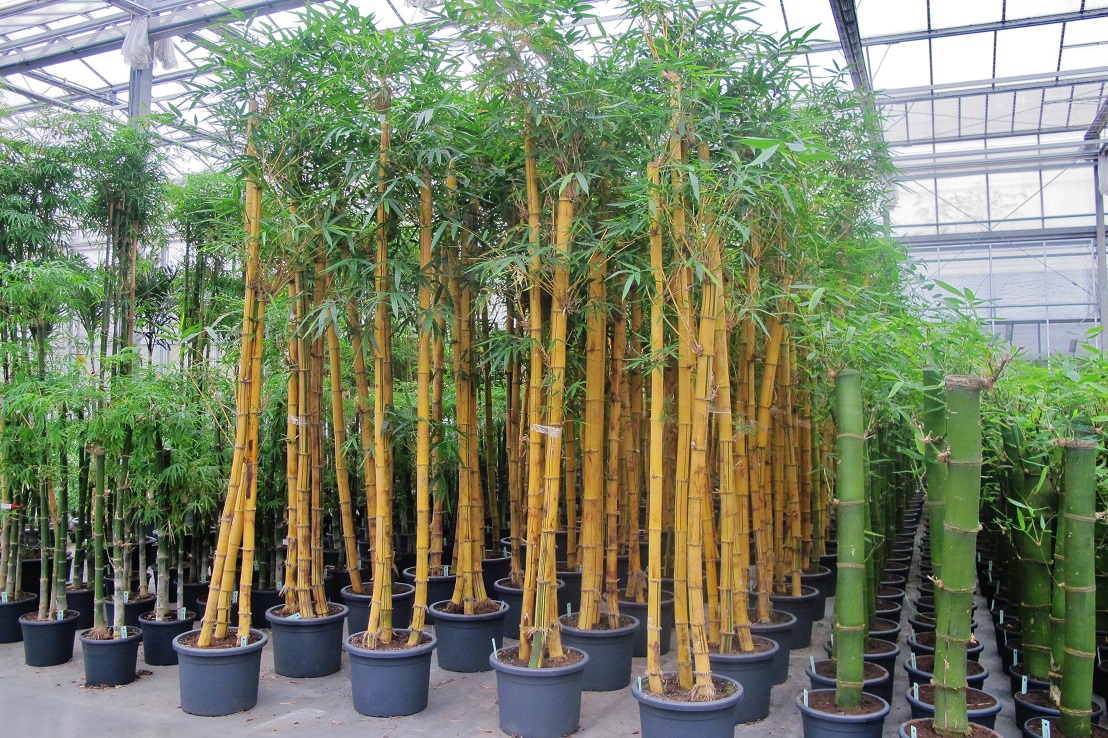 Bambusa vulgaris with beautiful, yellow bamboo stems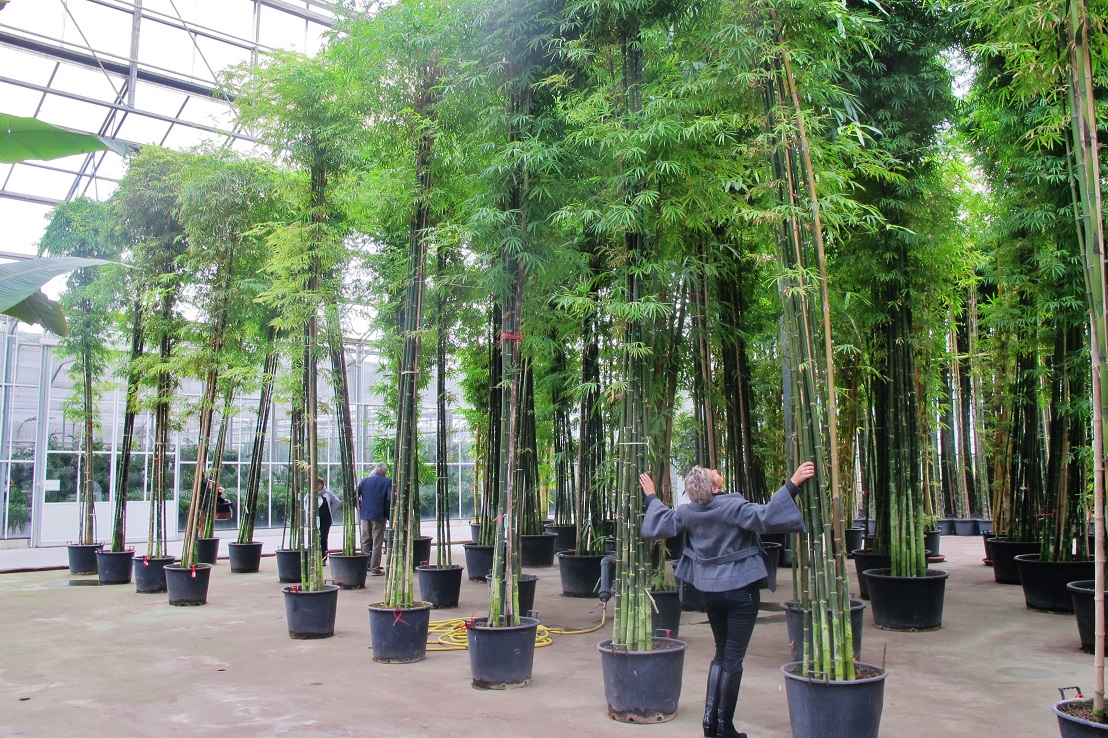 Tropical Bambusa siamensis with more than 8 meters height
Palm trees up to 12meters
All tropical and subtropical palm species
The large specimens have been acclimated under glass for 1-2 years, so that they later grow well under glass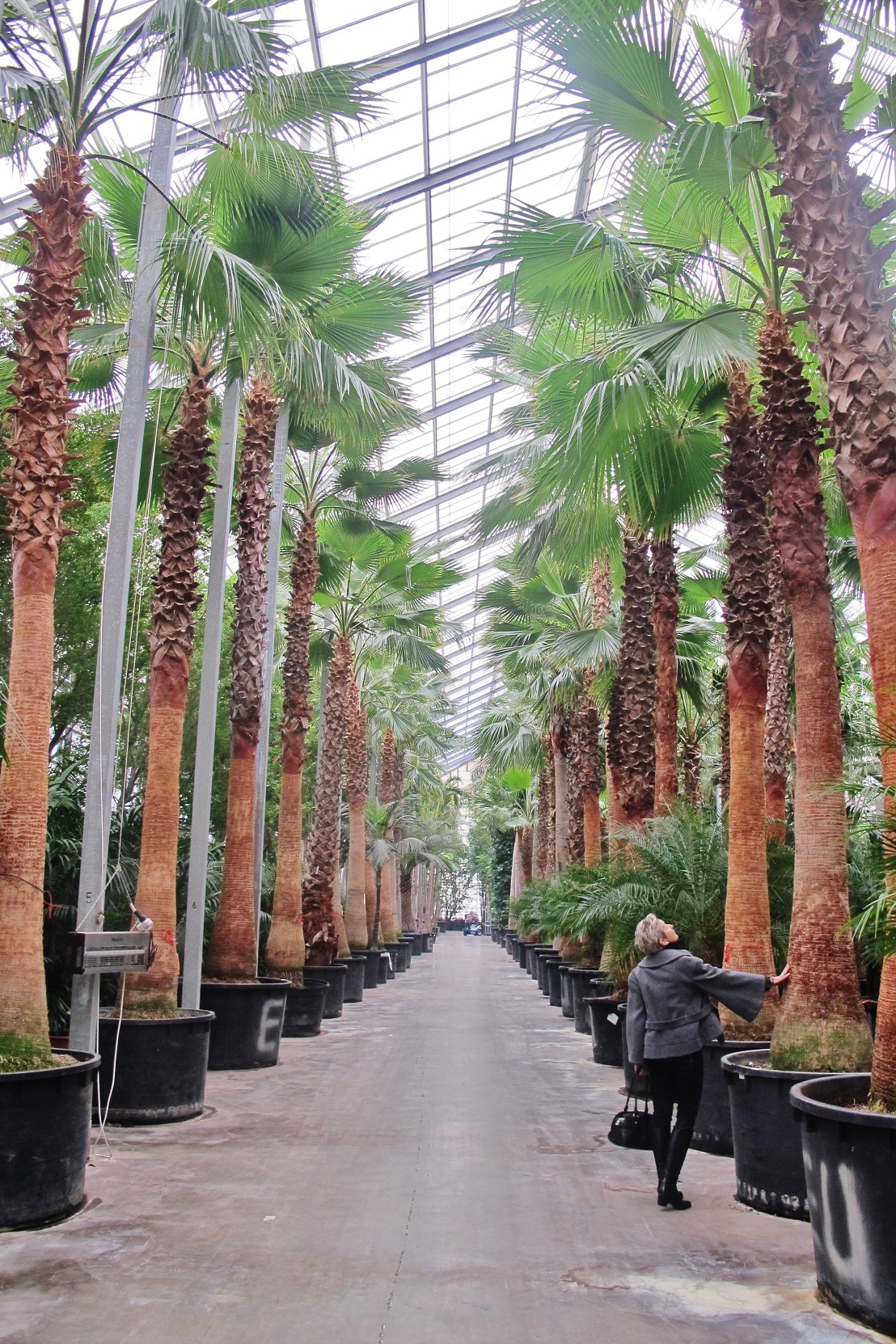 Washingtonia and Livingstonia palm trees acclimatized to 12meters below
Tropical foliage plants also colorful as here this croton - Codiaeum variegatum
Available in all sizes and different colors.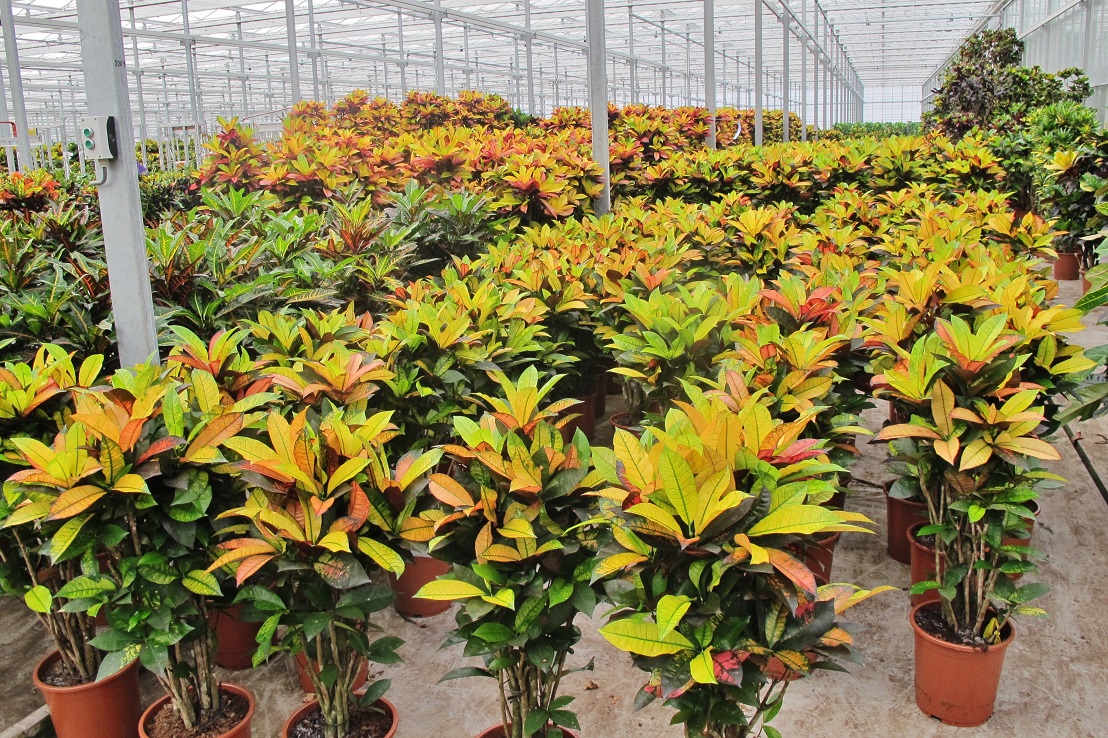 Available in all sizes and different colors
Giant round cactus or columnar cactus
Gigantic cacti
Super easy care - pour 1-2x a year
Less care is not possible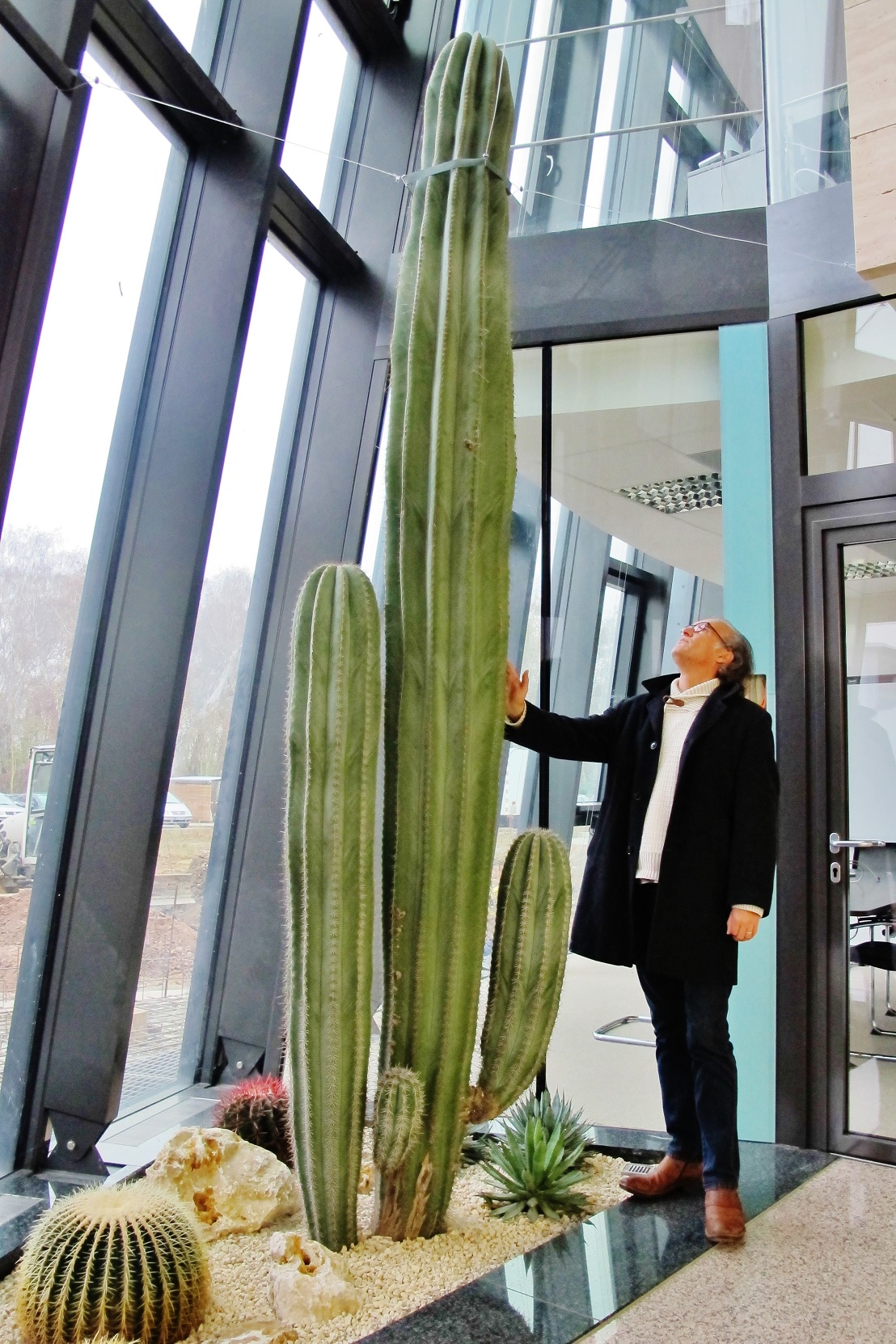 Giant cereus XXL near Frankfurt am Main - Pachycereus pringlei
Ficus microcarpa - the Asian, bonsai-like plants from Indonesia
Available in many shapes, sizes and structures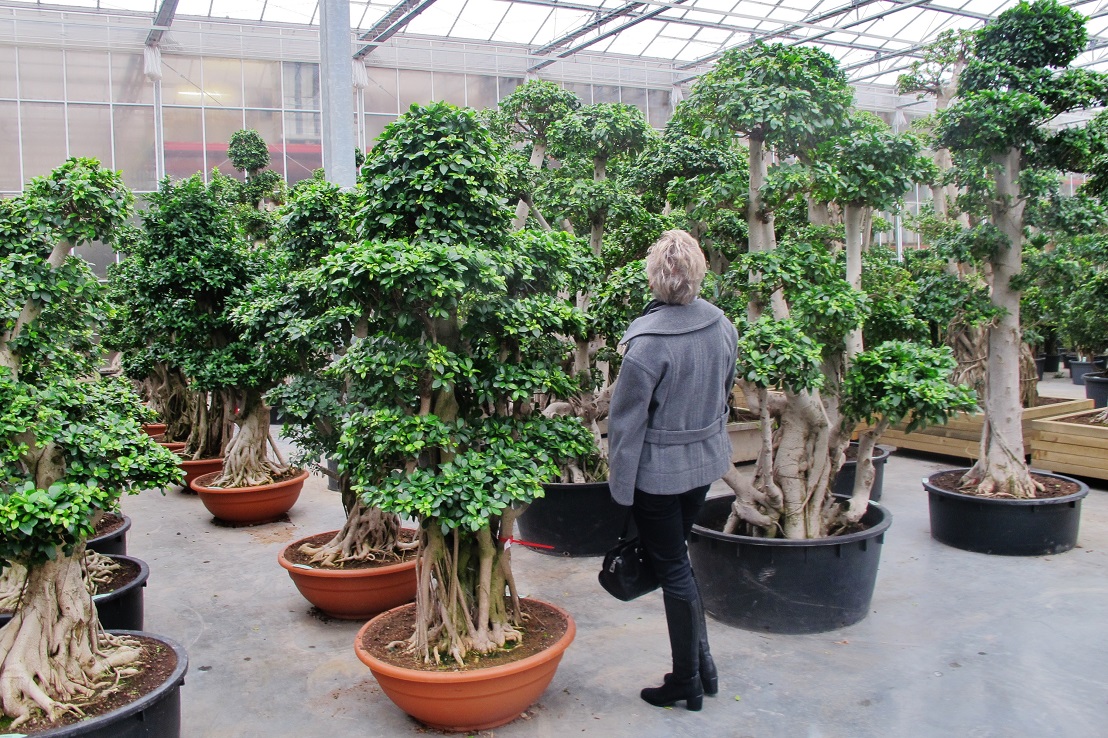 Ficus microcarpa available in different shapes, sizes and structure
Exceptional forms of tropical plants, mostly single pieces or especially obliquely or briefly pulled
Here are some examples, but we always recommend specifically requesting if unusual trees are desired.
Most of the unique pieces here are already sold.
Therefore inquire NEW.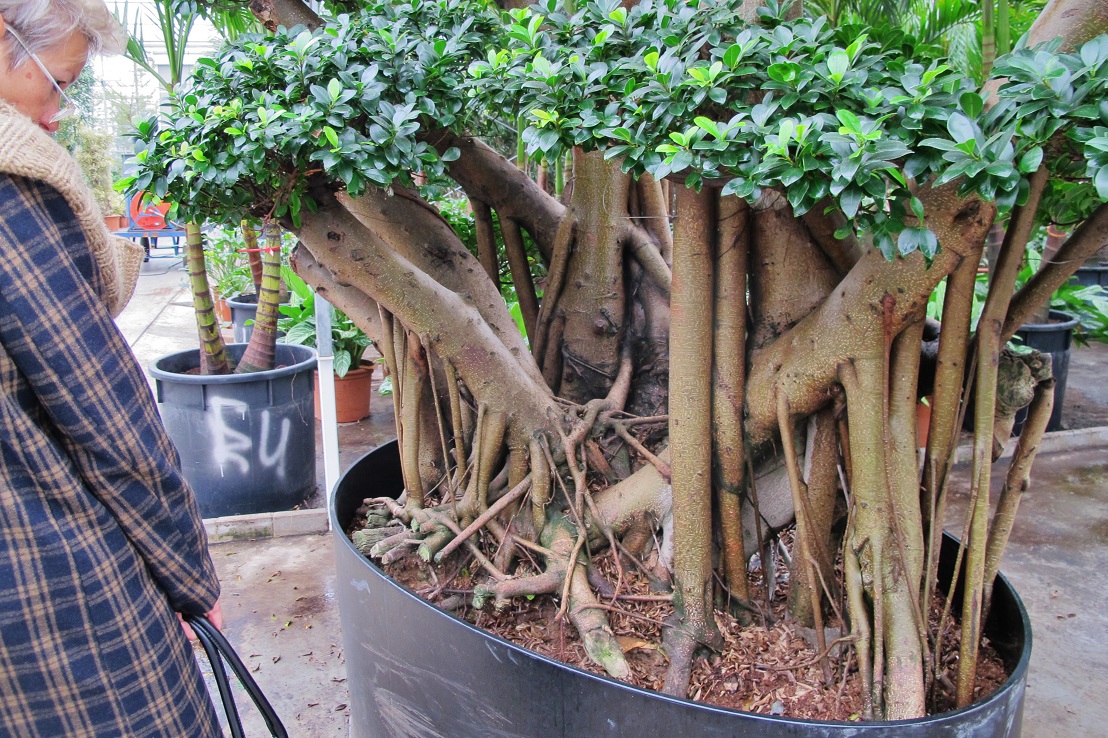 Mangrove-like trunk of a ficus tree with stilt roots and aerial roots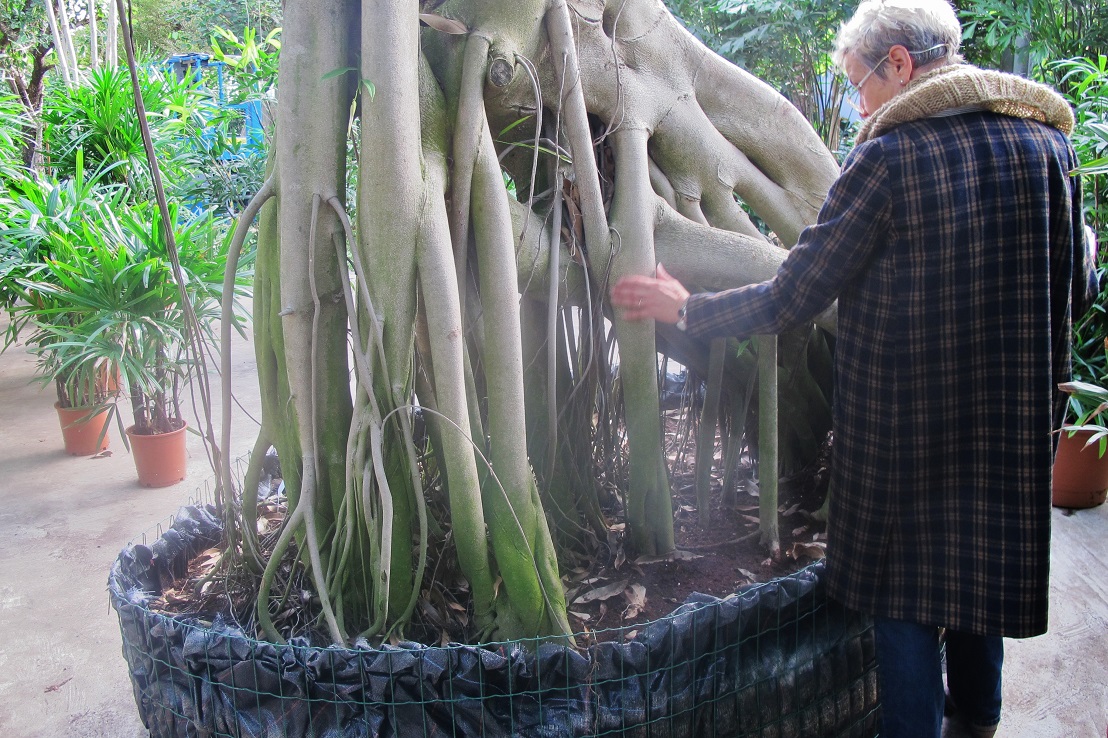 ...What wonderful stilt roots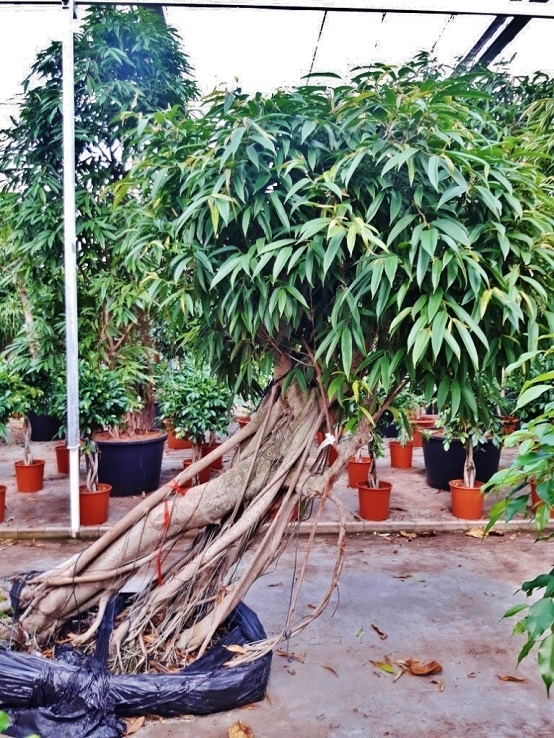 Ficus tree planted half slanting overhanging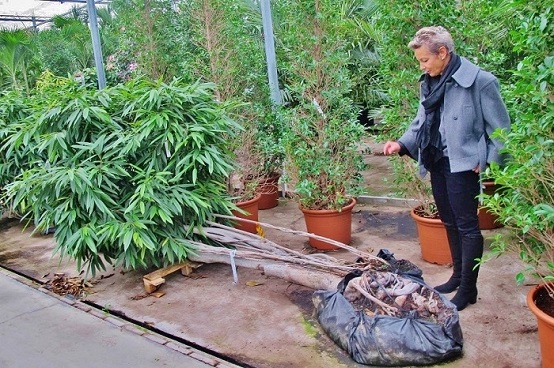 What's this?
-wow-
Trees grown planted open up completely new possibilities of planting in the interior
Palm trees overhanging obliquely planted
More and more often, palm trees with curved trunk are desired.
But they are not common, so you have to choose them a little bit separately and pull them accordingly.
Cocos nucifera curved stem
SEND us your plans and sketches and we will gladly advise you on your project.
Contact