First montages help enormously to see which plant with which vessel fit together in their planted space.
Send us photos of your request for quotation, it is also possible to have a spatial CAD and we will develop the first free plant vascular photomontages for your requests
See some examples below - Image montage and result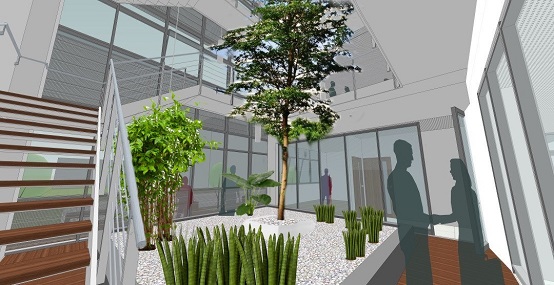 Picture or photomontage of a green atrium near Munich / CAD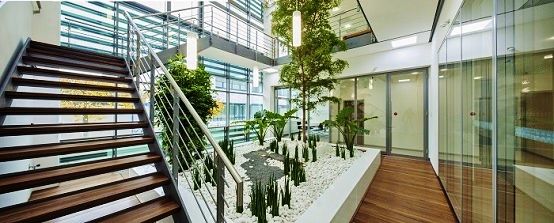 Final result of the photomontage as finished greening of the atrium near Munich
As a photo we got an empty atrium and worked out 3 photomontages with 1 original end result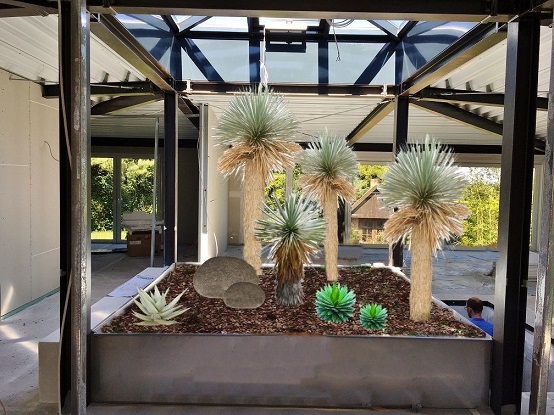 1. Photomontage atrium with mexican yuccas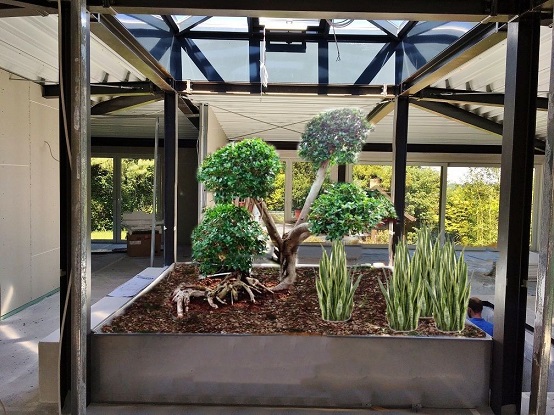 2. Photomontage with Ficus pandurata as solitary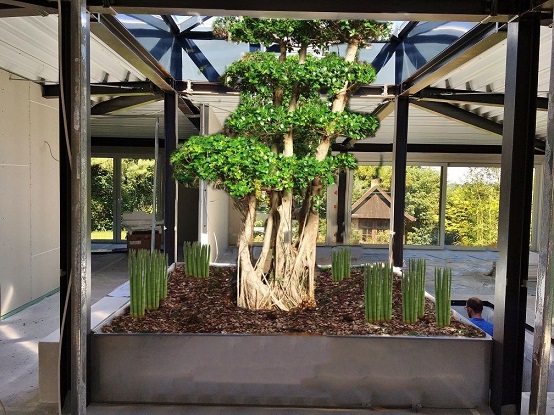 3. Photomontage with Ficus microcarpa bonsai-like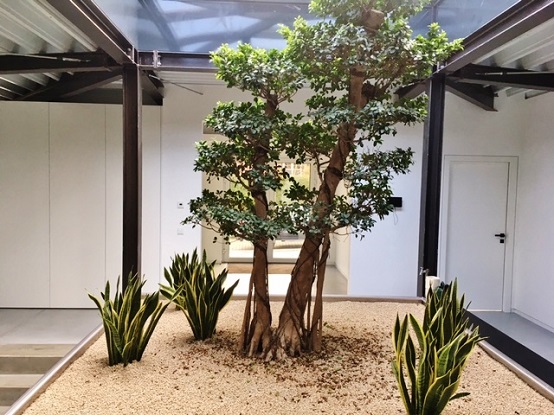 Result: planting after 3rd photomontage with F. microcarpa
Planning and goal - plant room divider in the bank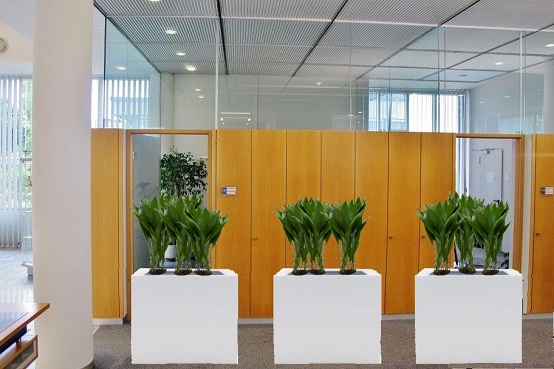 Aspidistra as a room divider Photomontage
Aspidistra as a room divider in the original
Photos for a photomontage are of course ideally suited if the building already stands
Here is a spa with a palm wish.
Palm trees should be so high that you can see underneath in the beautiful lakes landscape and alpine panorama
Photomontage and original planting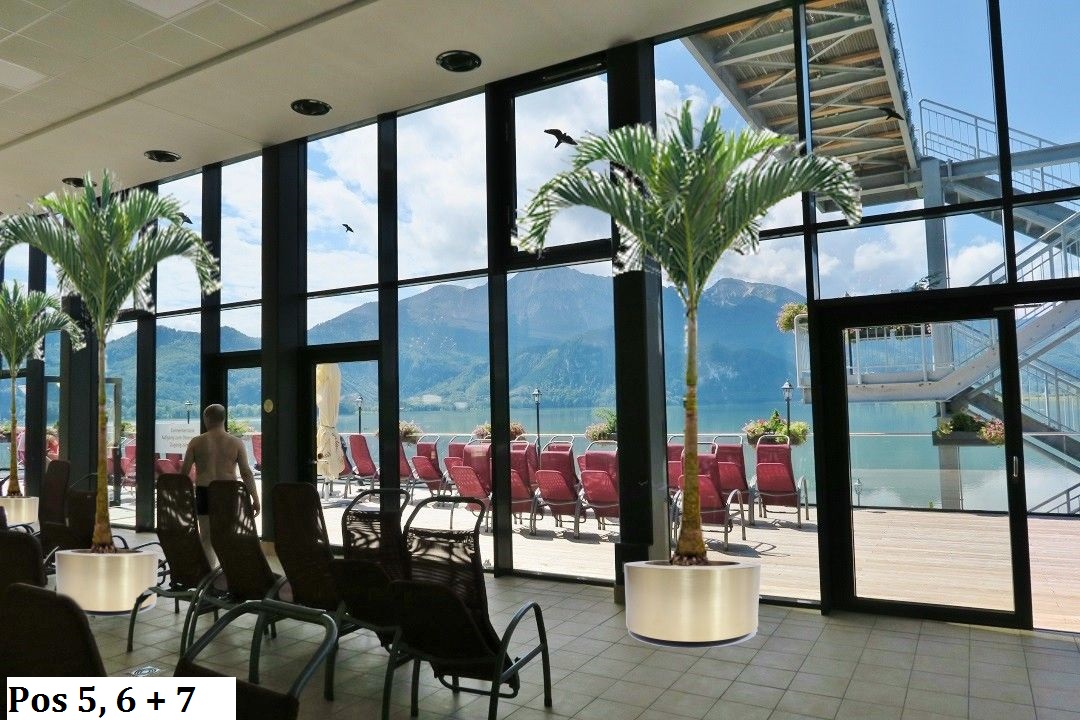 Photomontage of tall Veitchia palm trees in Therme ....
.... planted Veitchia palm trees in original natura in the spa after first photomontage plans
A winter garden is also suitable for a pre-photo montage
Photographed here in the still under construction conservatory and planted by us virtually
Photomontage of a greening in the conservatory.
A back wall should be narrow but long along a beautiful stone wall to be planted along.
With different plant heights, flowering plants and some climbing plants.
The Anthuria shown in the virtual montage, red-flowered, the climber Tetrastigma, the green slow-growing Rhapis and the beautiful, flowering Strelitzia were completely taken from the photomontage and in the original then planted!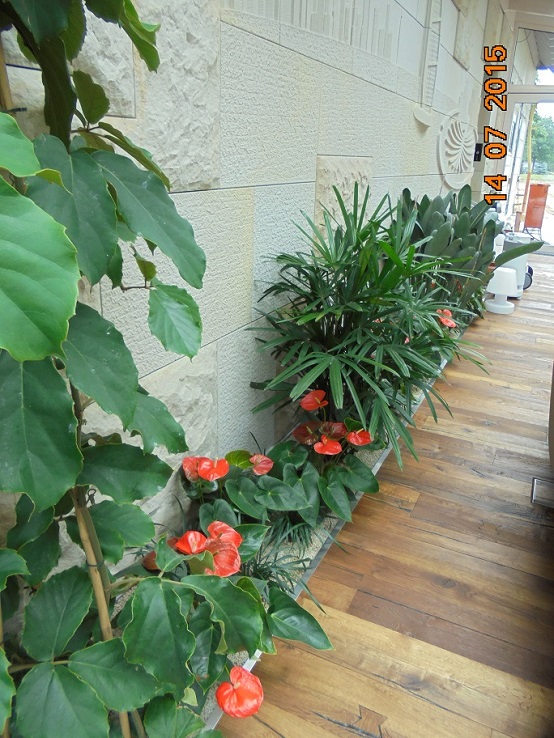 Original planting conservatory - Dresden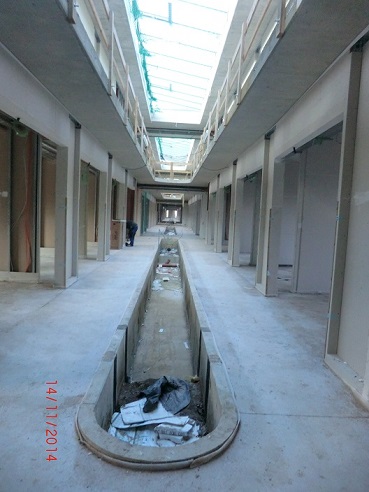 Construction photo of the customer
They send us their construction photo and we virtually plant the appropriate plants according to the technical knowledge of the tropical plants.
Tell us the expected spatial climate, we measure
the Lux and go.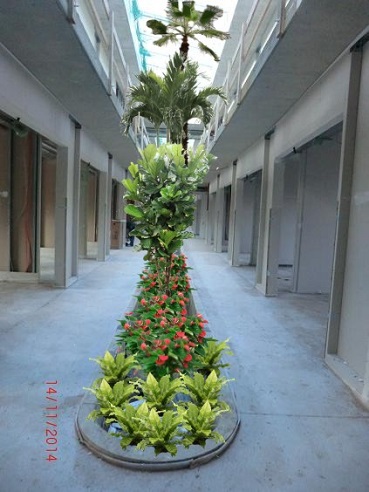 Construction photo virtually greened
Send us your plans, sketches, CAD and / or photos right away and we will prepare the first, free photomontages for you and advise you on your project.
Contact