Buy large plants, palm trees and trees online
Smaller standard plants are best bought on Mallorca itself
But if you want to find and buy big, old and unusual plants and trees for Mallorca and Ibiza then you are in the right place!
Or you are planning a complete garden, then it is also worth small plants with the large-scale plants to be delivered.
Ask us what is best for your project.
Example: Phoenix canarensis
Image offer of our nursery - Phoenix canarensis like offers planted in the garden in Mallorca.
Our Phoenix Palms are pest-free and state-checked from mainland Spain in the matter of ´´Mallorca Beetle`.
And we show them how they can keep the palm pest-free in the Balearic Islands !!
Phoenix canariensis pest-free and state approved from mainland Spain buy and delivery in the garden on Mallorca or Ibiza and plants!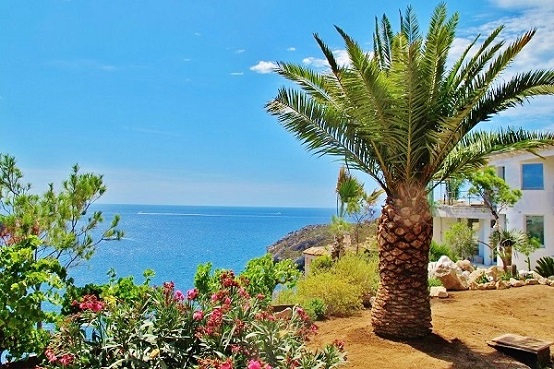 Gorgeous, large Washingtonia palm trees up to 10m
Washingtonia palm trees are very stable plants that like to be planted just past buildings to unfold with their palm fronds over the building.
Especially suitable as a pair planting or group planting because of their not too large spreading crowns.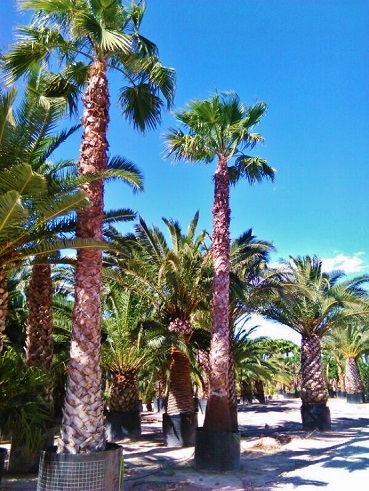 ...wow...
...tall Washingtonia Palm Trees ...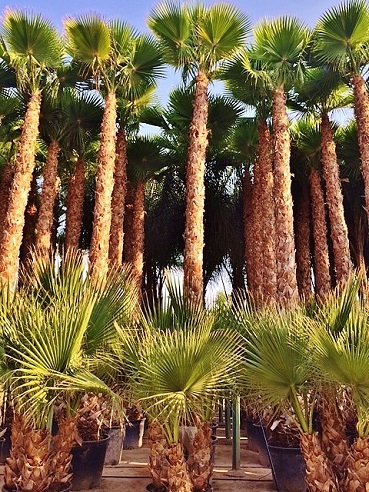 ... plant directly from the truck!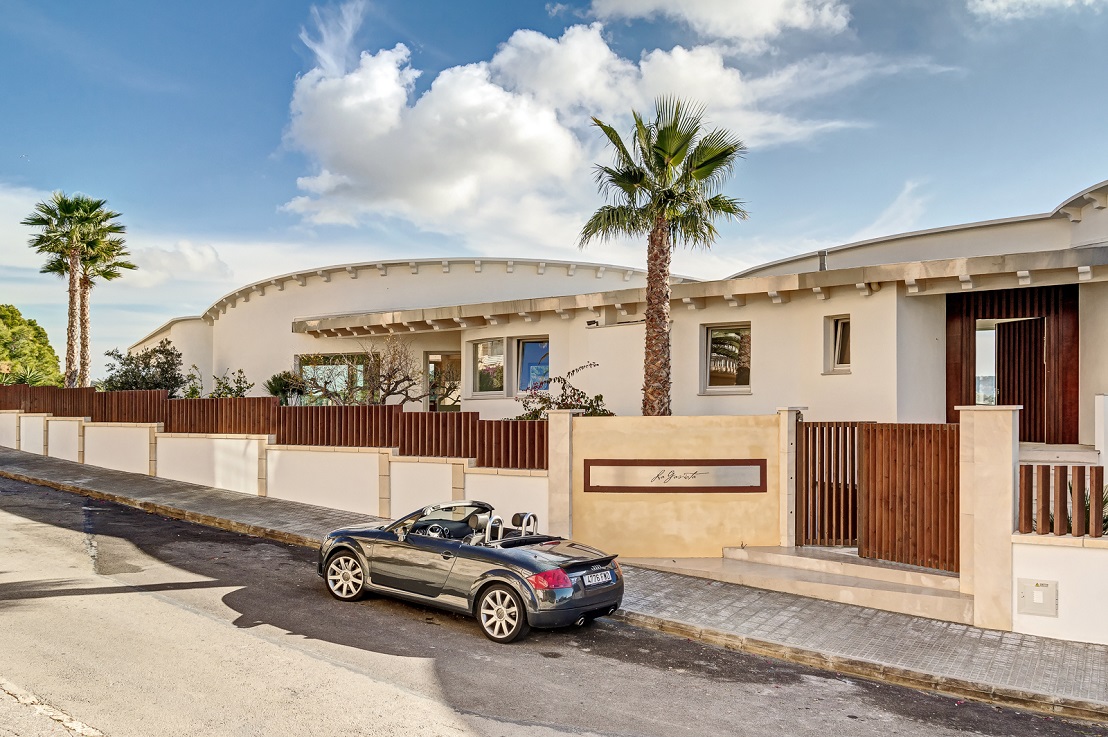 Large and large Washingtonia palm trees on Mallorca ready planted - Buy online, deliver, plant!
Large Cocos Arecastrum palm trees
These palms are related to the real Cocos palms, but graceful in growth and also more stable.
Of course, do not make large coconuts like the real Cocos nucifera, as they need permanent tropical temperatures of no less than + 20 ° C per year.
This is without any problems in Majorca with the Mediterranean Cocospalum arecastrum, it even tolerates light frost for a short time.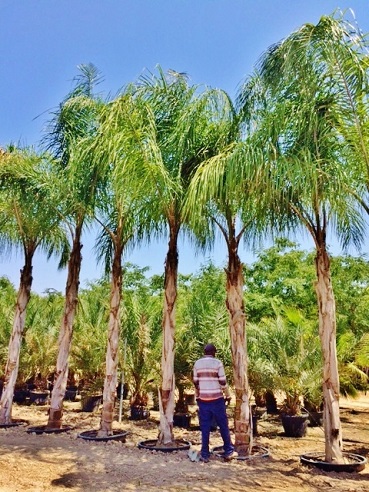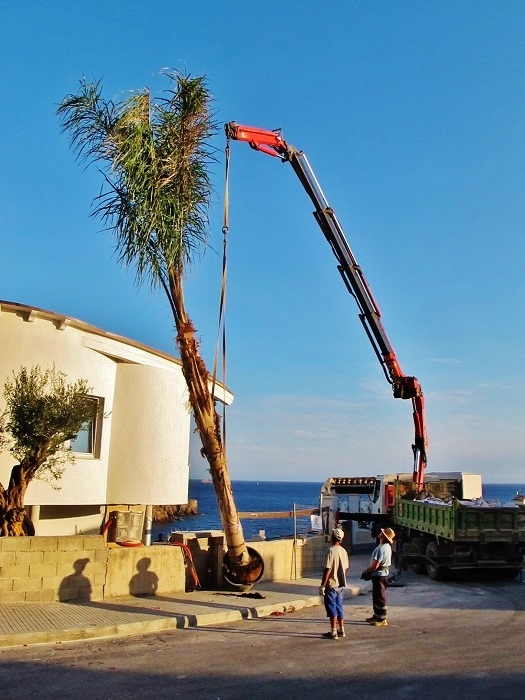 Large and tall Coco arecastrum palm in Mallorca can be purchased online and delivered
Large, high Ficus nitida and Ficus elastica trees
These ficus trees usually have very thick stems and a unique charisma.
Above all, the large Nitida Ficus tree has a magnificent crown that is often planted as a shade dispenser.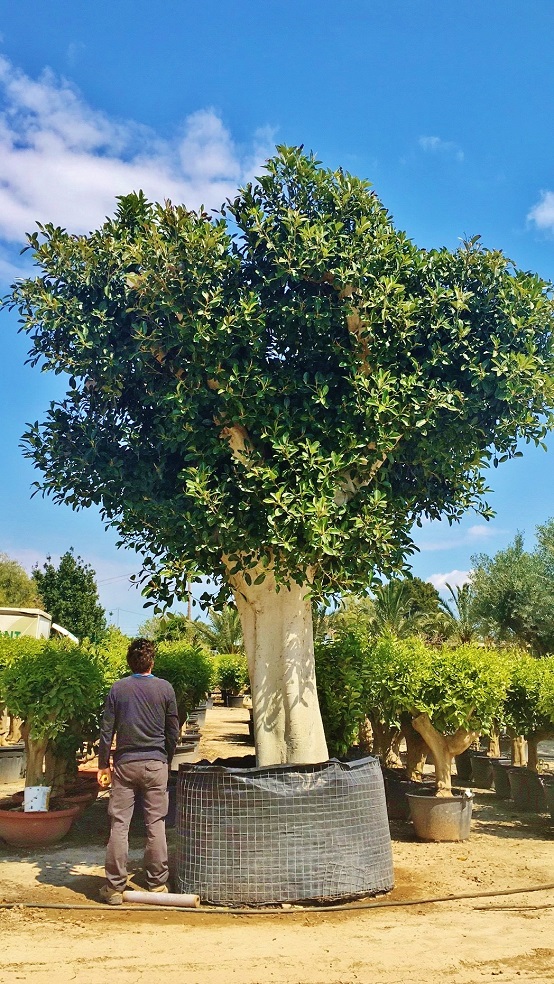 Large ficus nitida with thick trunk for Mallorca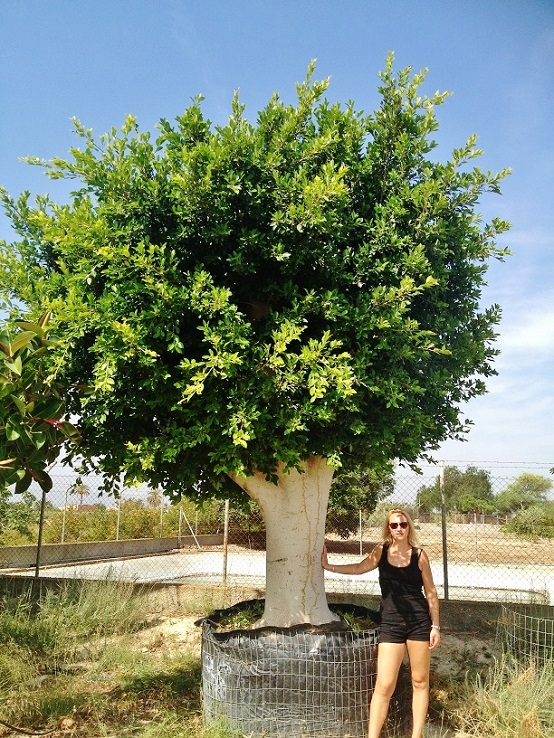 High Ficus nitida with thick trunk for Ibiza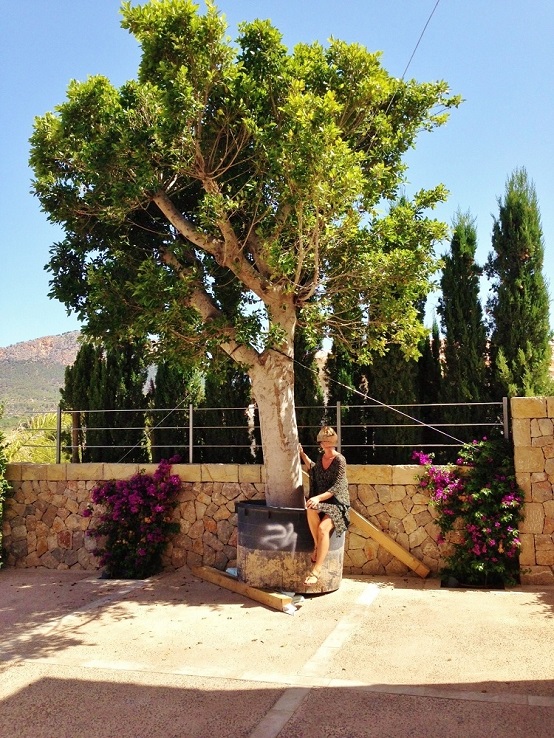 Great Ficus nitida tree for Andratx in Mallorca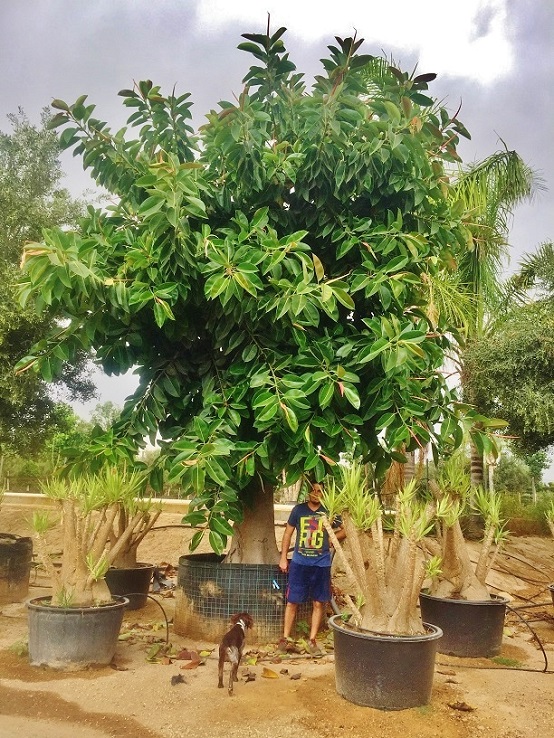 Large Ficus elastica - rare but always on sale for Balearic Islands
Old olive tree - Balearic Islands - Mallorca - Ibiza
Olive trees are available in very different shapes, sizes, ages and also olive tree species
Most olive trees to buy come from mainland Spain, not from the islands.
It is important that the olive trees were cultivated in the pot for a long time.
So grown in the culture pot.
For this, a small olive tree requires a large olive tree 1-2 years to 4-5 years until it is actually grown ready for sale. Only then can you plant an olive tree safely at the destination.
It is correct if one offers olive trees with an age of up to 500 years.
That actually exists - a few copies.
False and simply lied it is if you offer olive trees from Spain with an age over 500 years, so-called miliarios so a thousand years, etc. For olive trees on the islands and mainland of Spain, there is only 500 years as a crop in general.
Rather correct are old olive trees with an age of 100-150 years maybe 200 years, but that is rare.
Since you can not count annual rings with olive trees, one can estimate, of course, a lot of age.
Old olive tree with certainly 100 years and more - buy Balearic Islands - Mallorca and Ibiza online buy
Horizontalis Olive Tree- Olea europaea XXL Super-Bonsai-Olea
The horizontal Olea are the largest and most unusual olive trees on offer.
These olive tree splendor specimens with their giant plates and super clouds are a feast for the eyes.
There are no more unusual Olea.
It is time for something new in their garden.
Olea europaea horizontalis - Super XXL Olive tree - Balearen, Mallorca, Ibiza
It's time for something new - Olea horizontalis
These large and old olive trees receive over the years a special crown cut.
It takes a lot of knowledge to get olive trees in shape.
But once he has been pulled and circumcised a sustainable grooming is no longer difficult.
Depending on the desired severity 1-2 times a year a cut with the hedge trimmer above and finished.
The Olea horizontalis - a new plant guest in their garden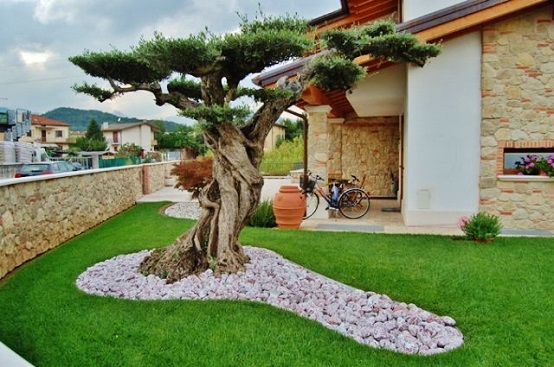 Even more giant olive trees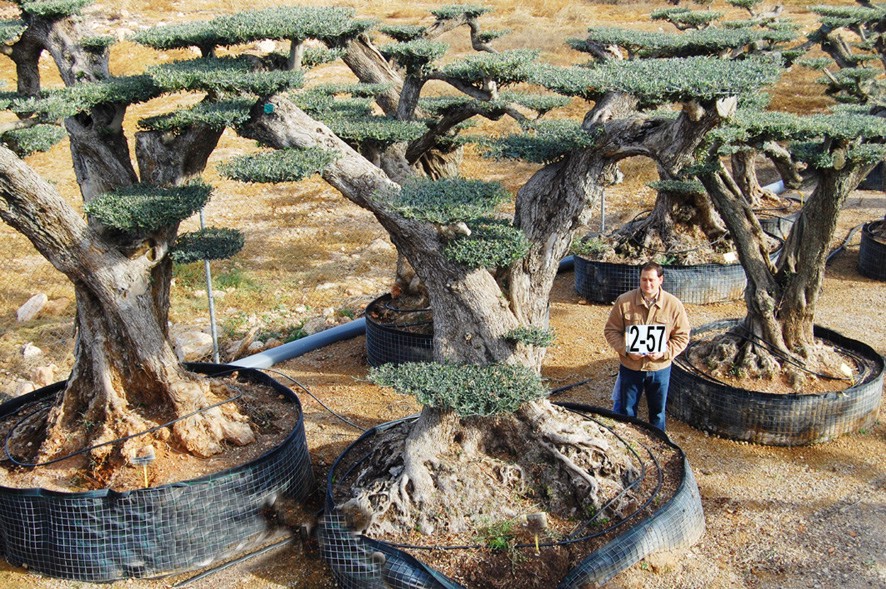 ... and other olive tree forms such as mushrooms or canopy, high-ball Olea - almost everything is possible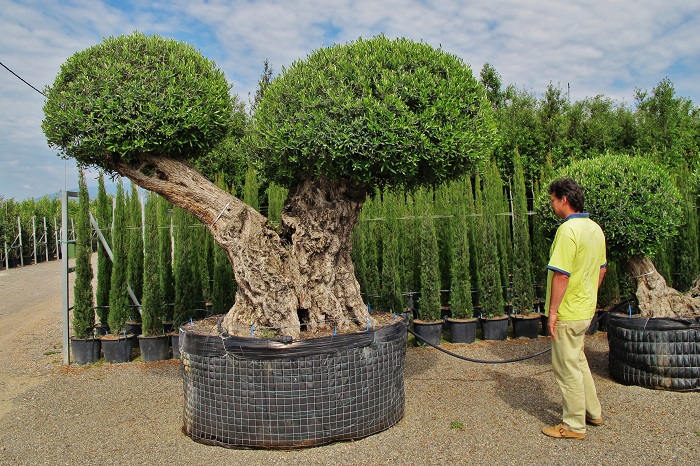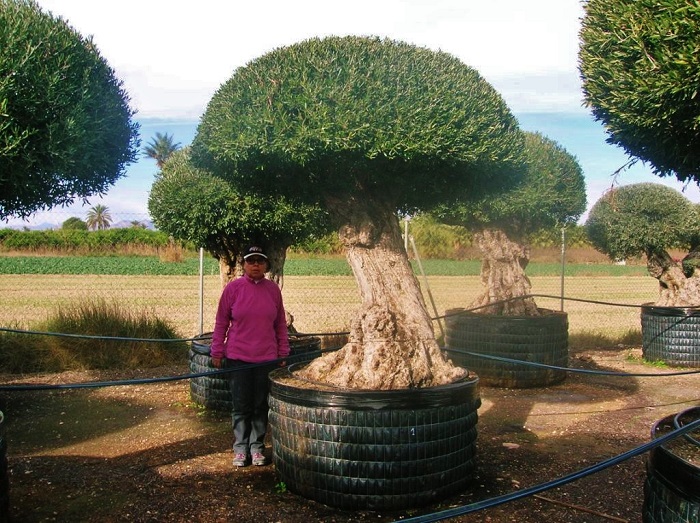 Cork oak tree - Quercus suber - up to 10m
From these cork oaks the bottle cork and other cork products are produced.
But alone the beautiful cork trunks of the trees are impressive and beautiful.
When do you have a real Quercus suber standing in the garden?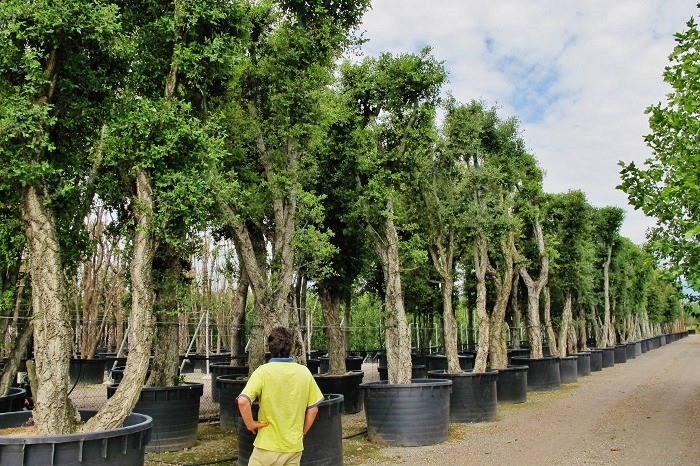 Large Cork Oaks - Quercus suber - buy online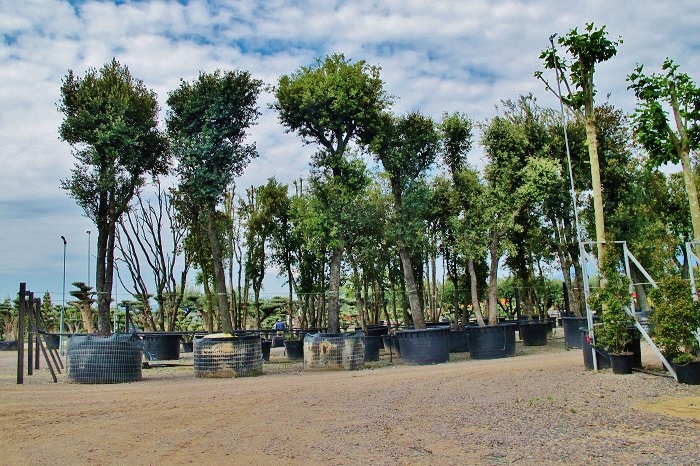 Large cork oaks up to 10m - Quercus suber
Garden planning - Balearic Islands, Ibiza, Mallorca
From the first idea to the delivery of plants
Some garden greening examples on the islands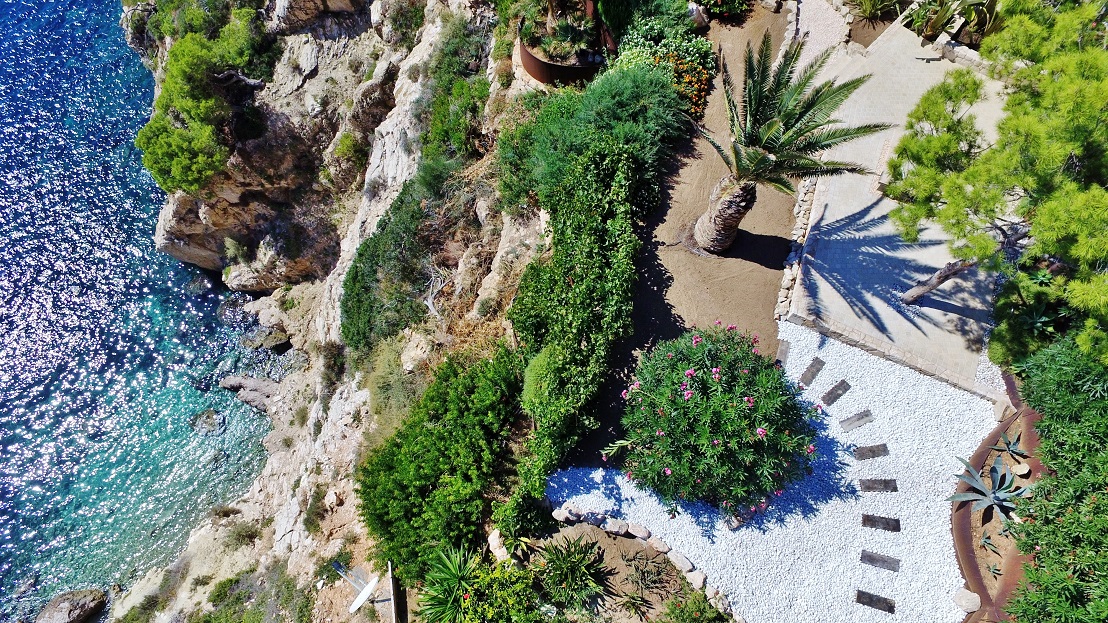 Coastal garden in Mallorca - idea, planning, plant delivery, execution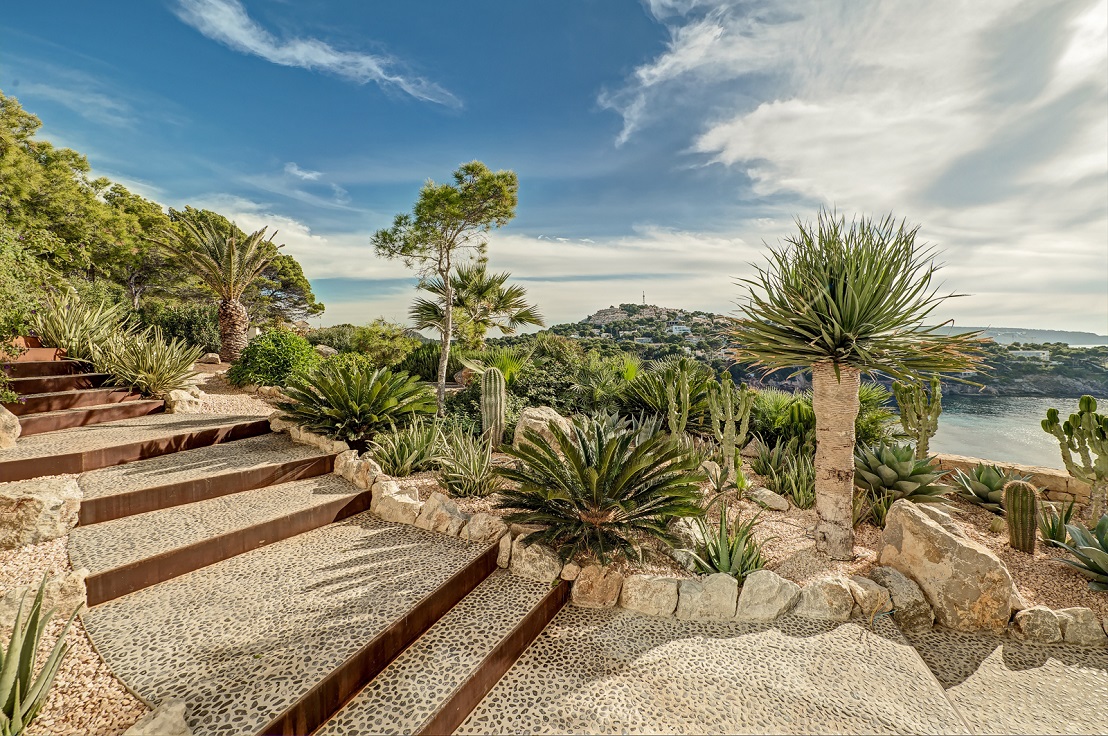 Coastal Garden Mallorca .... and when do you come to us?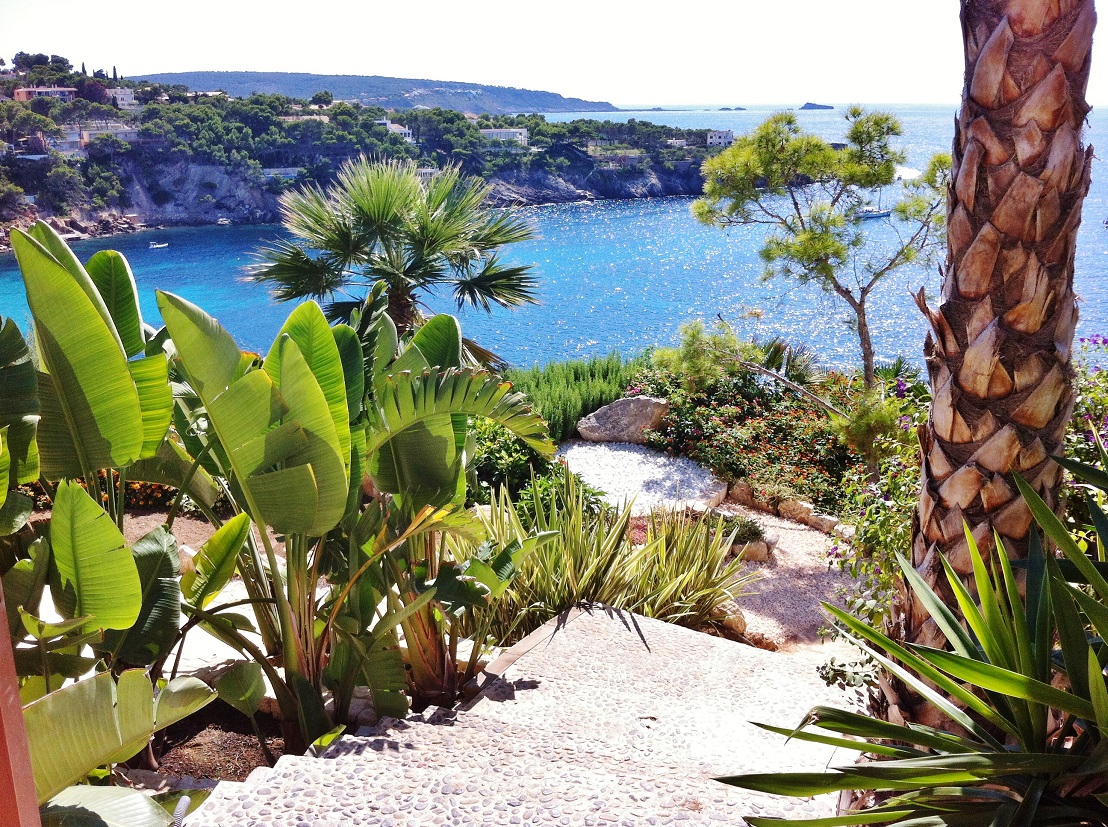 Buy top quality plants for Mallorca and Ibiza online
SEND us your plans and sketches and we will gladly advise you on your project.
Contact
Der Weg ist das Ziel - Gartenplanung und Pflanzenlieferung - Balearen